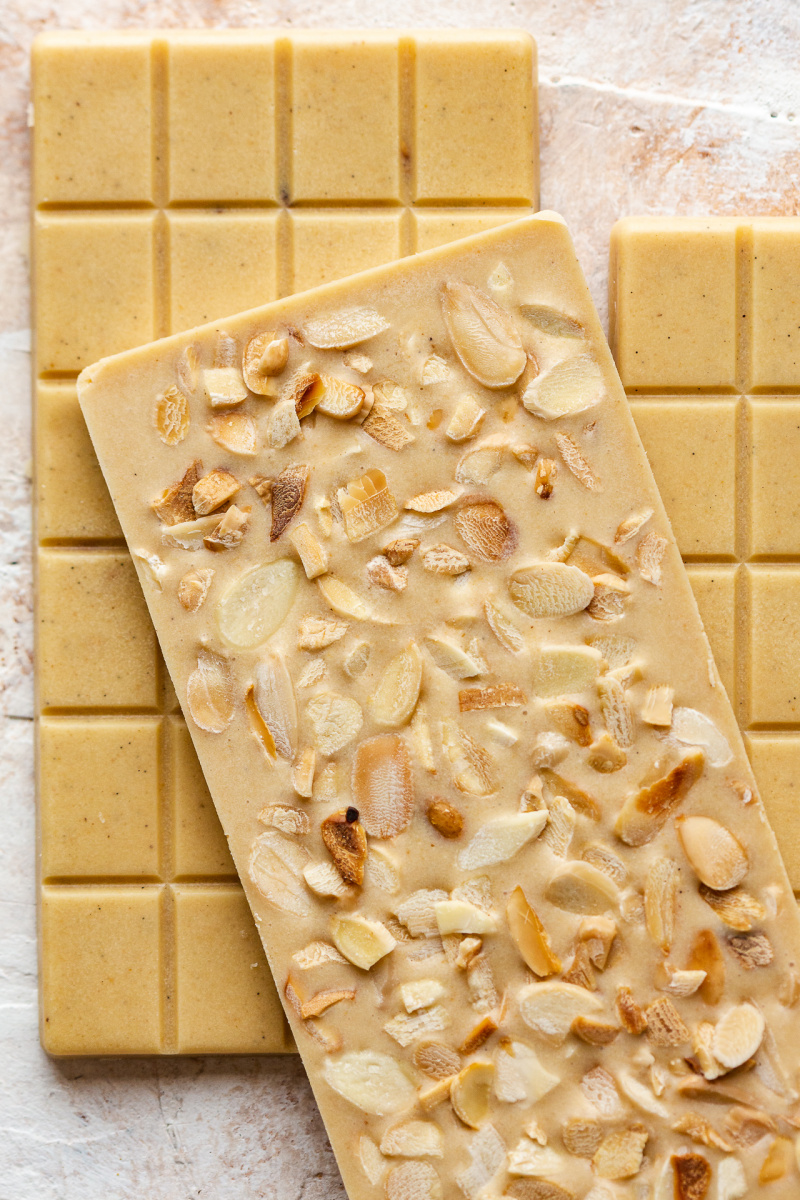 I will make my today's post short and sweet (literally!!). I have been experiencing quite a lot of anxiety over the past few days and I therefore need to spend as much time away from the computer as possible. Today's recipe could not be simpler, it literally requires you to melt something over a water bath, stir some other ingredients in, pour into a mould and wait a little and you can enjoy delicious, homemade, vegan white chocolate.
These vegan white chocolate bars have some toasted flaked almonds embedded in them for added flavour and some pleasant crunch (a bit like Almond Bliss bars from Vego, which I enjoy) but if you are not keen on almonds you can simply skip them or ad something else instead. Toasted hazelnuts, dried sour cherries or unsweetened cranberries, chunks of candied ginger would all make a lovely addition. I hope you'll enjoy these and if you do, it would mean a lot to me if you could return to leave a review. Oh and you are not a vegan white chocolate fan, you may want to try this recipe instead.
PS: If you make my vegan white chocolate, don't forget to tag me on Instagram as @lazycatkitchen and use the #lazycatkitchen hashtag. I love seeing your takes on my recipes!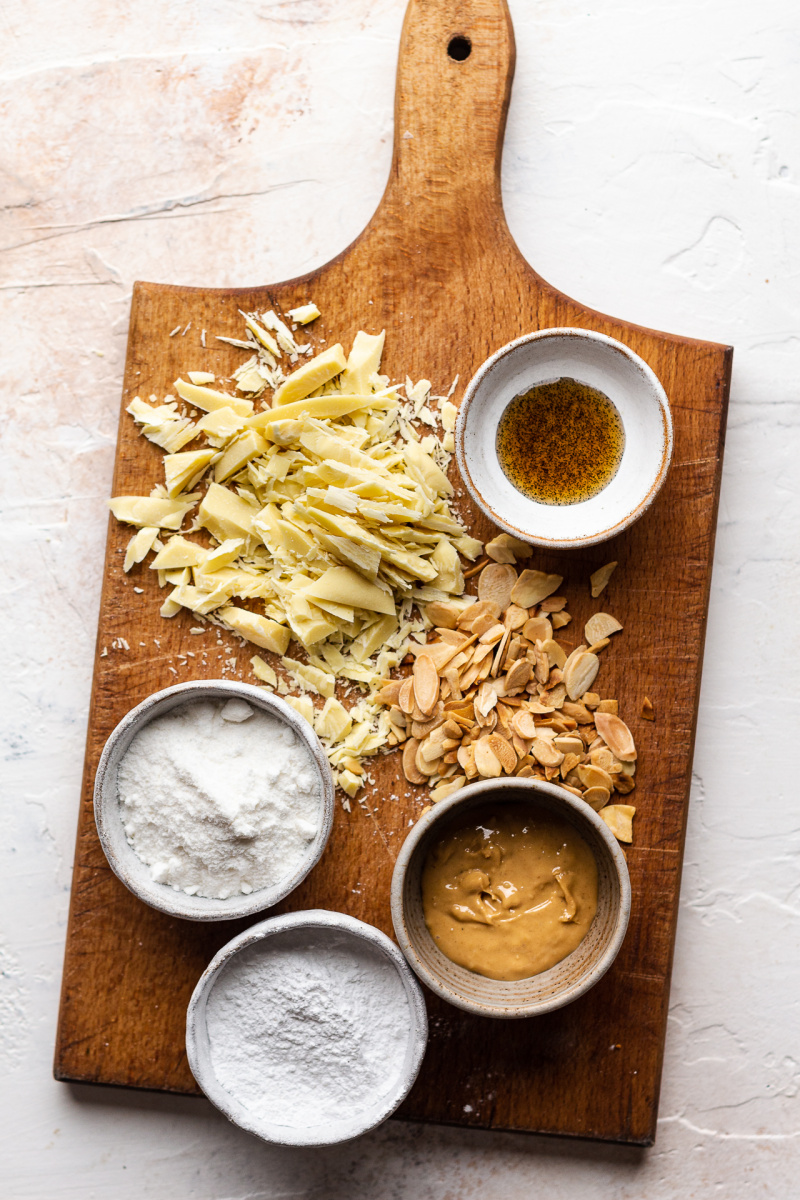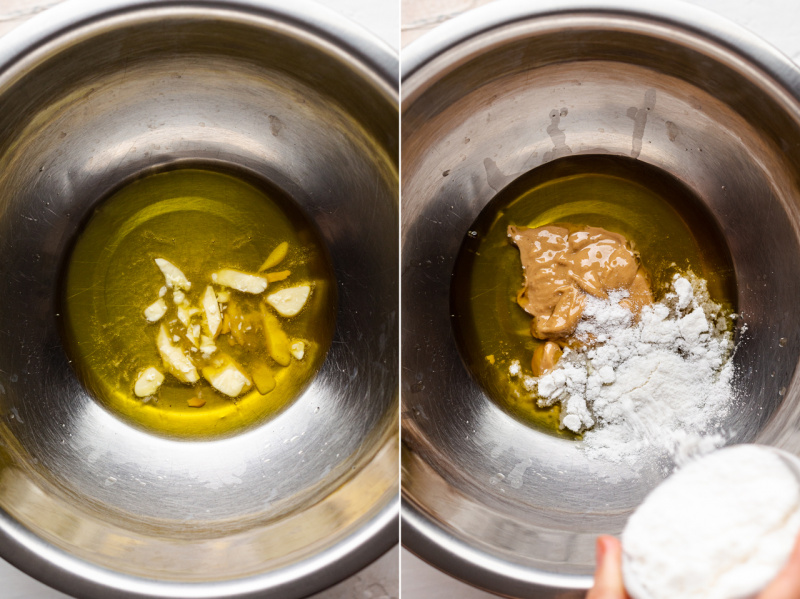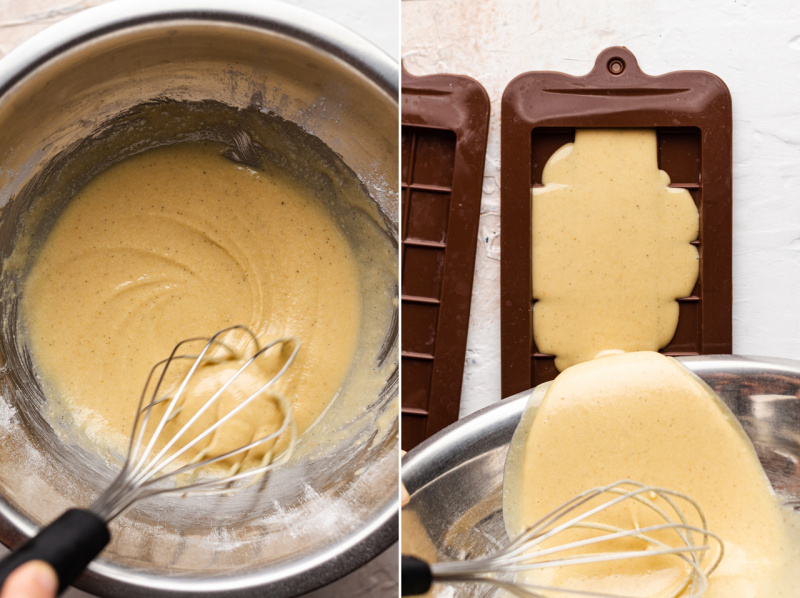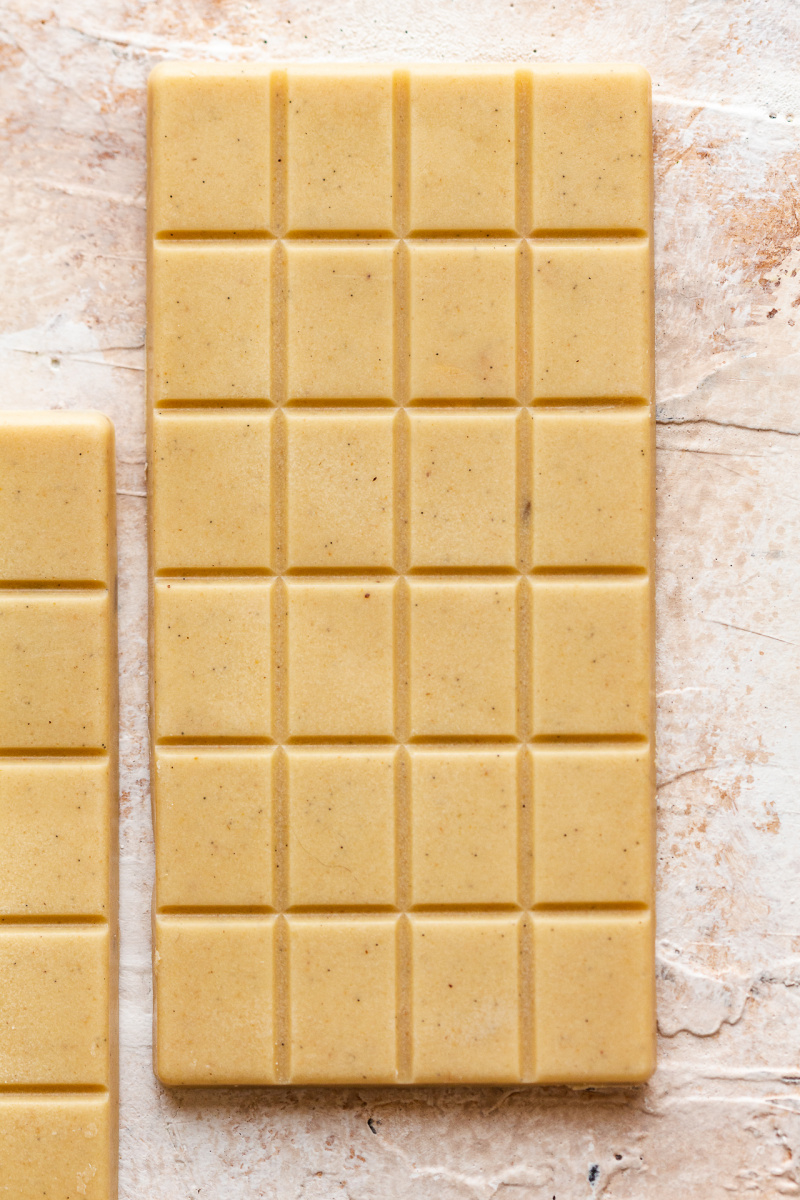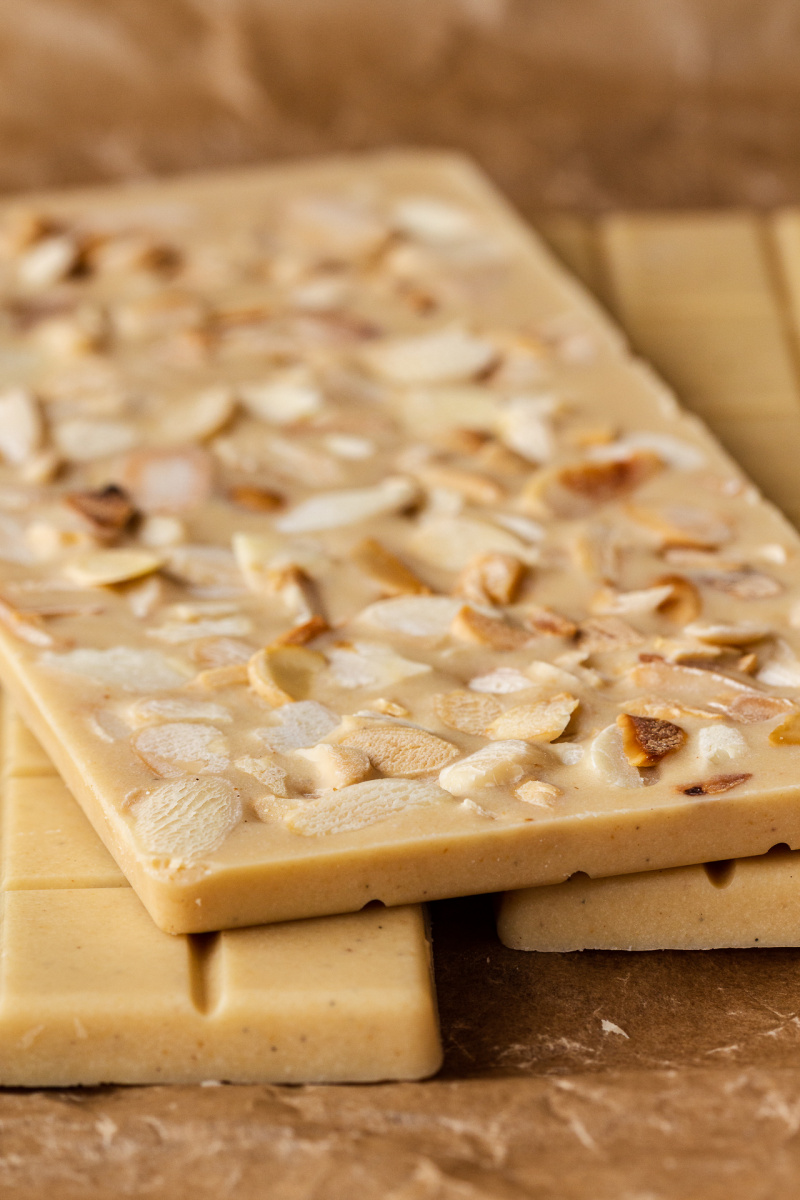 Method
Gently toast flaked almonds on a dry frying pan, until golden and fragrant. Set aside to cool.
Chop your cacao butter up small (unless it comes in buttons / drops) and melt it over a double boiler, making sure the bowl with the cacao butter does not touch the water underneath and that the flame is low as cacao butter does not like excessive heat.
Once melted, whisk in cashew butter, followed by sifted icing sugar and coconut milk powder, sea salt and vanilla extract. Whisk until well incorporated.
Pour melted chocolate into clean (and dry!) moulds. Top with toasted almonds.
Put on a chopping board and place into the fridge for a few hours, until set.
Notes
This recipe creates 2 x 100 g / 3½ oz chocolate bars. These are the moulds I use.
*SUGAR: You can use maple syrup (or other liquid sweetner) instead but the chocolate will be a little softer.
If you want more info on some of the ingredients that we use in our recipes, check out our
glossary
.