This nourishing bowl is one of my favorite feel-good meals. It's packed with brown rice, crispy tofu, roasted broccoli, and a zingy carrot-ginger dressing.
If your lunch or dinner rotation is in need of a refresh, try adding these tofu broccoli bowls to the mix! They have a hearty base of brown rice, crispy tofu for plant-based protein, and roasted broccoli and radishes for color and crunch. Avocado adds creamy richness, and my go-to carrot-ginger dressing takes them over the top. They're nourishing, satisfying, and, above all, delicious!
They also happen to be perfect for meal prep. The dressing keeps well for up to a week, and you can cook the rice, tofu, and broccoli up to 3 days in advance. Store the components separately in the fridge and assemble the bowls when you're ready to eat, or assemble the bowls in meal prep containers for quick and easy lunches. Either way, wait to slice the avocado until the last minute. Enjoy!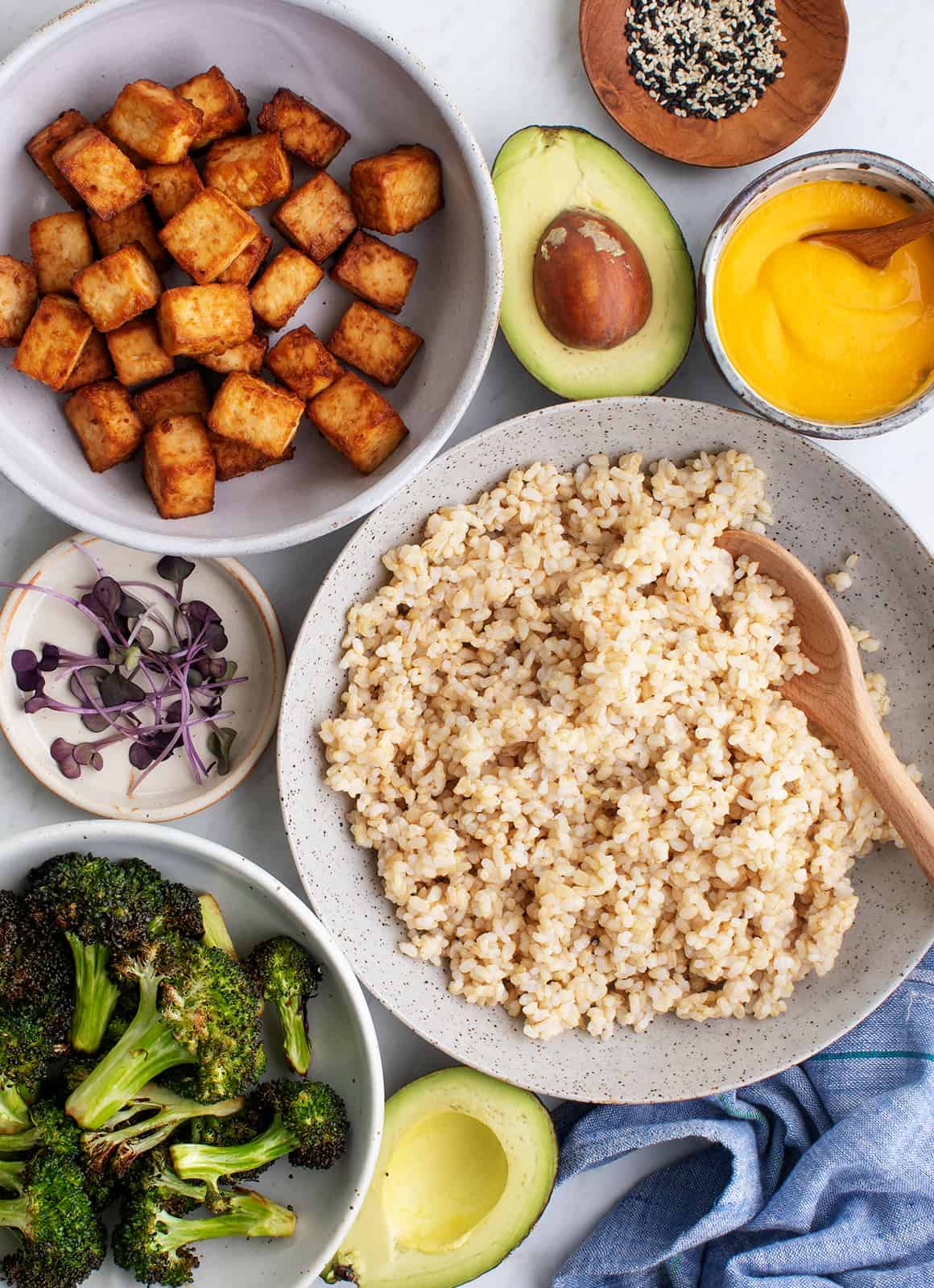 Variations
This recipe is fantastic as written, but, like all grain bowls, it's super flexible. Feel free to change it up to suit your tastes or use what you have on hand. Here are a few ideas to get you started:
Let me know what variations you try!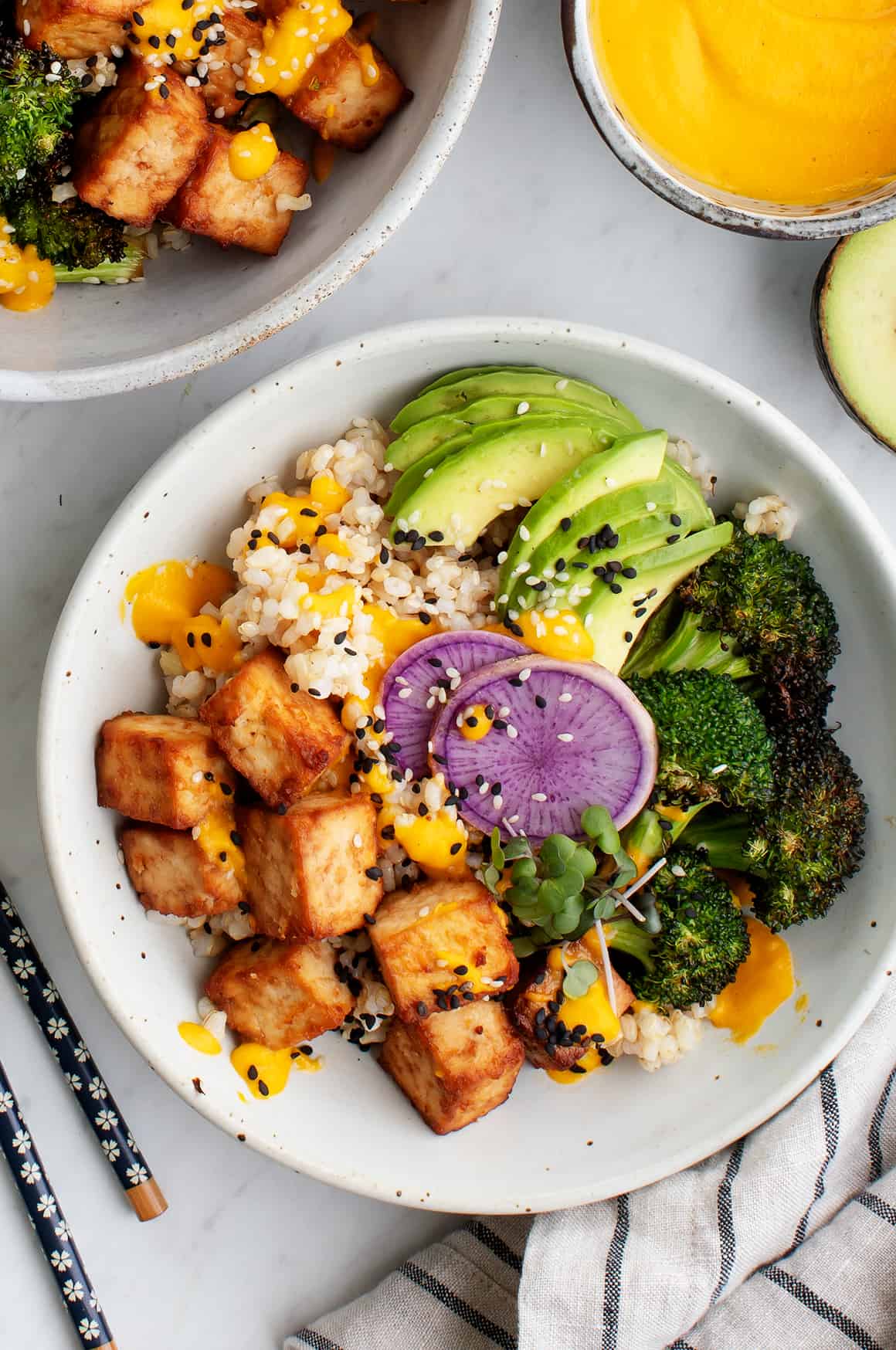 More Favorite Grain Bowl Recipes
If you love these tofu broccoli bowls, try one of these healthy grain bowl recipes next:
Tofu Broccoli Bowls with Carrot Ginger Dressing
Serves 4
These nourishing grain bowls are a delicious healthy dinner or lunch! Feel free to make them your own. See the post above for some of my favorite variations.
Assemble each bowl with the rice, broccoli, tofu, and avocado.

Drizzle with the dressing and top with radish slices, microgreens, sesame seeds, and red pepper flakes, if desired. Season to taste with sea salt and serve with the remaining dressing on the side.