These vegan tempeh meatball subs are made with protein-packed, savory tempeh meatballs and a creamy cashew mozzarella sauce. A plant-based spin on classic comfort food.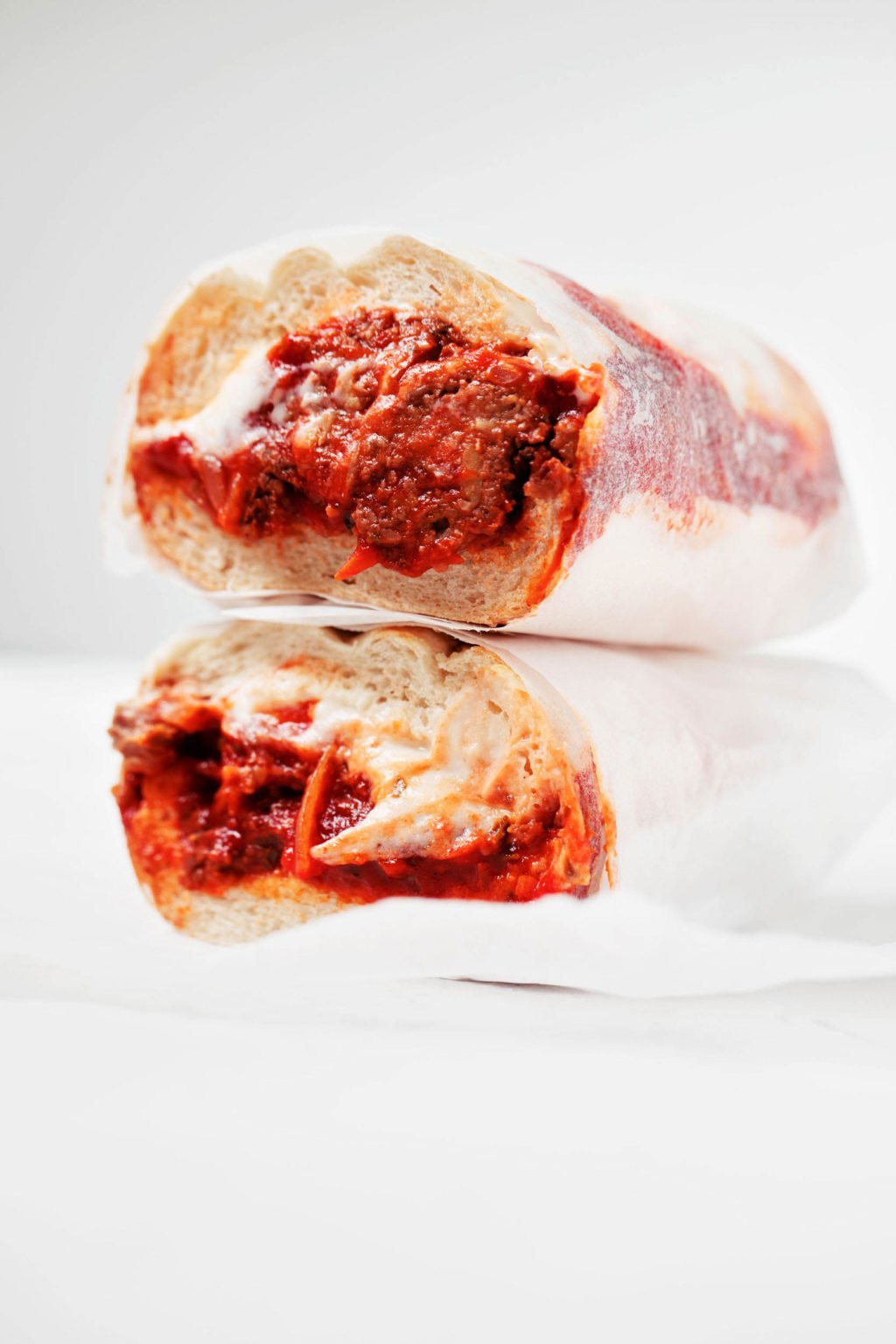 Cashew mozzarella and tempeh meatballs are the two homemade "basics" I've been most excited about lately. So I guess it was only a matter of time before both found their way into a saucy, melty, savory tempeh meatball sub.
It's hard to do justice to how delicious and satisfying these subs are. The tempeh meatballs are deeply savory and packed with umami. The cashew cheese adds creaminess to the sandwich. And red sauce is a source of bright, acidic tomato flavor that counterbalances the richness of cashews.
Best thing about the tempeh meatball subs? Once you make them, you'll have three meal components—meatballs, cheese sauce, and marinara—that can easily be used in other dishes. Make subs one night, pasta the next, an Italian-inspired grain bowl the night after that.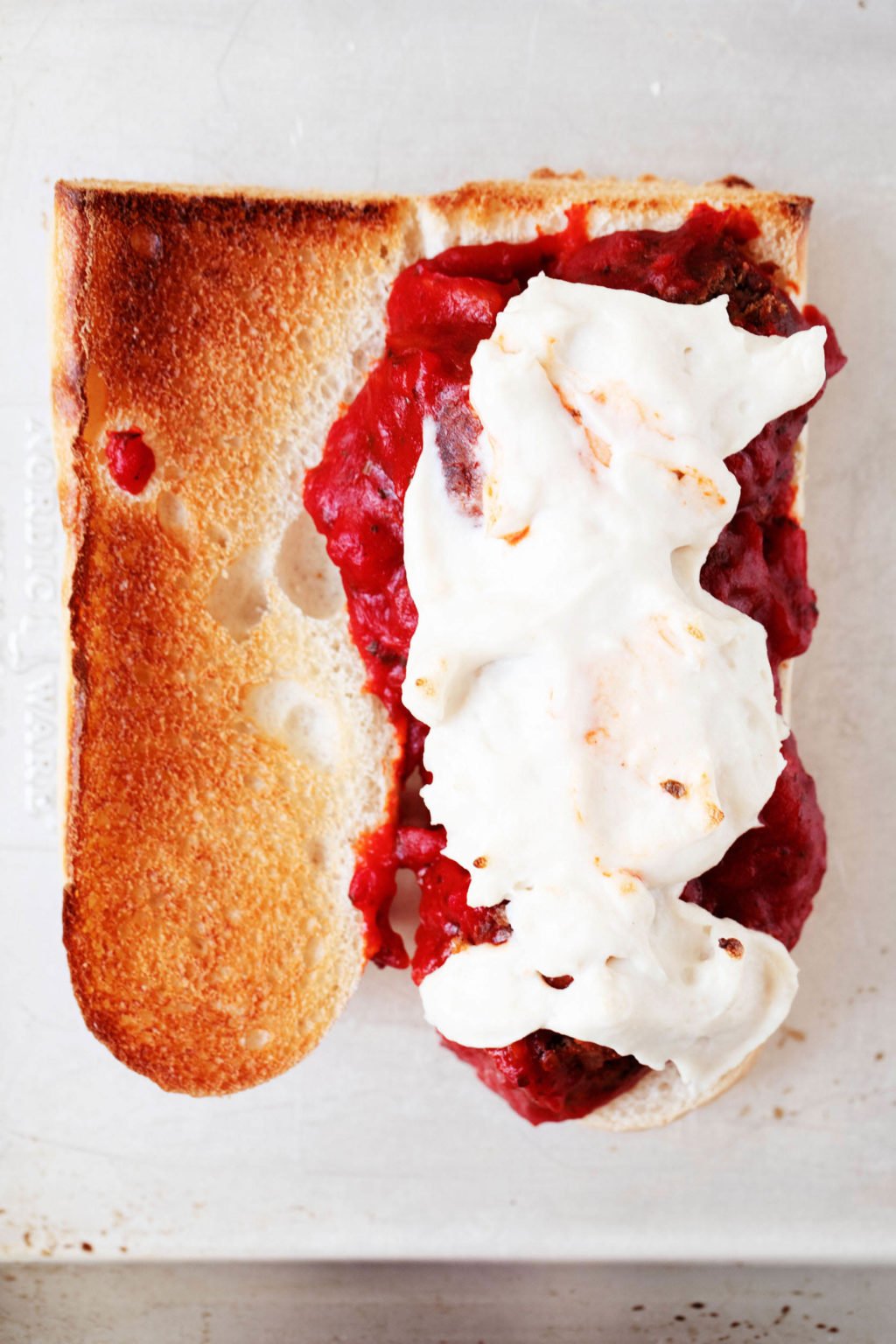 How to make meatball subs
Traditional meatball subs are made with meatballs, tomato sauce of some kind, and bread. The bread can be Italian bread, a baguette, or a longer shaped bread roll.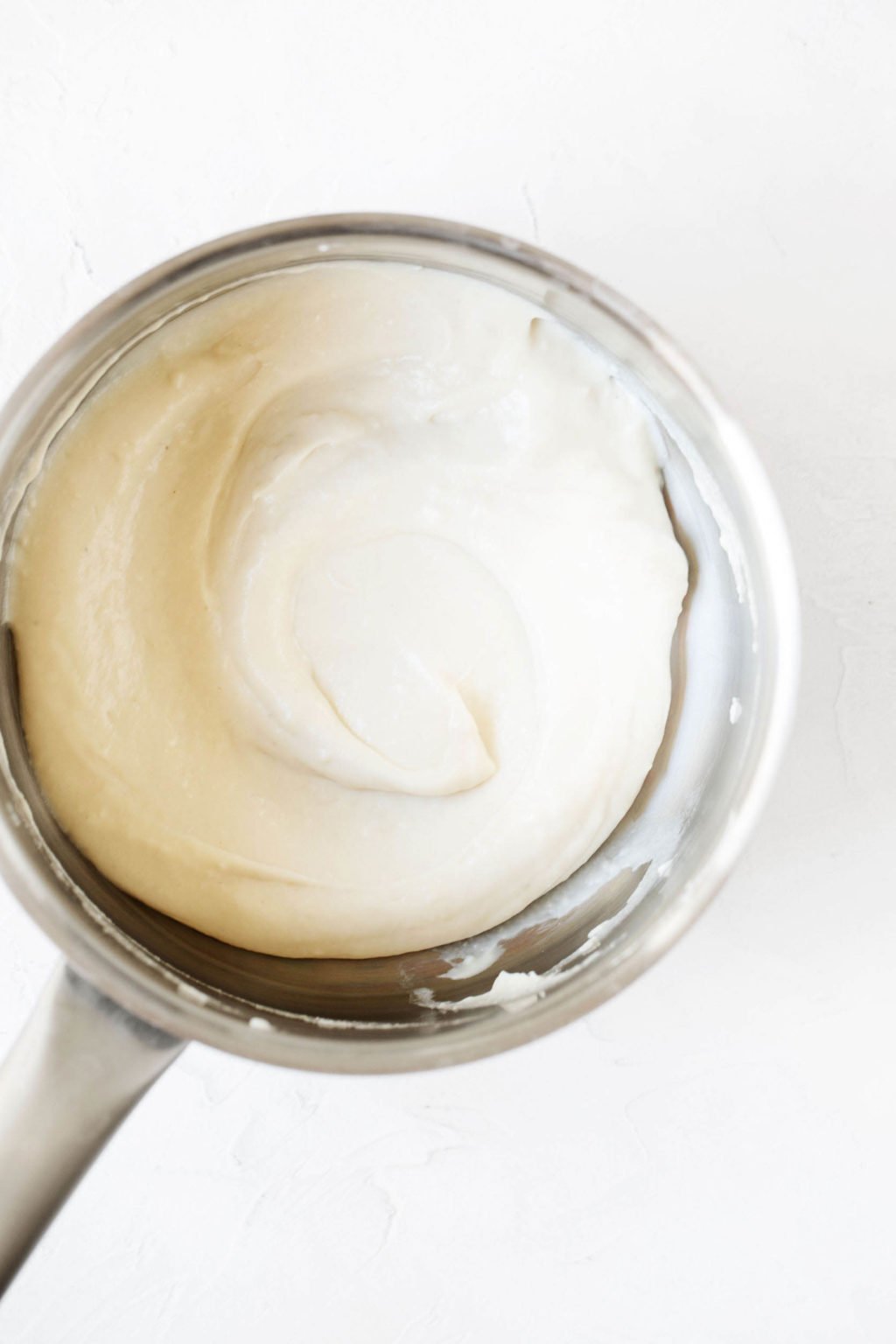 I think meatball subs can technically be made without cheese, but they're so much meltier and better with cheese. That cheese is traditionally mozzarella or provolone. For these vegan tempeh meatball subs, I use my new-ish, but already well-loved, cashew mozzarella sauce.
How to make vegan meatballs
My tempeh meatballs are the star ingredient of the subs.
I love these meatballs for their heartiness, savoriness, and simplicity. Even so, there are other vegan meatballs that you could use in place of tempeh meatballs for this recipe.
I've made vegan meatballs with various combinations of grains and legumes. I have a white bean meatball recipe that's really nice. I'm also a big fan of these tofu bulgur meatballs. Finally, my savory Mediterranean chickpea oat balls are a longtime favorite.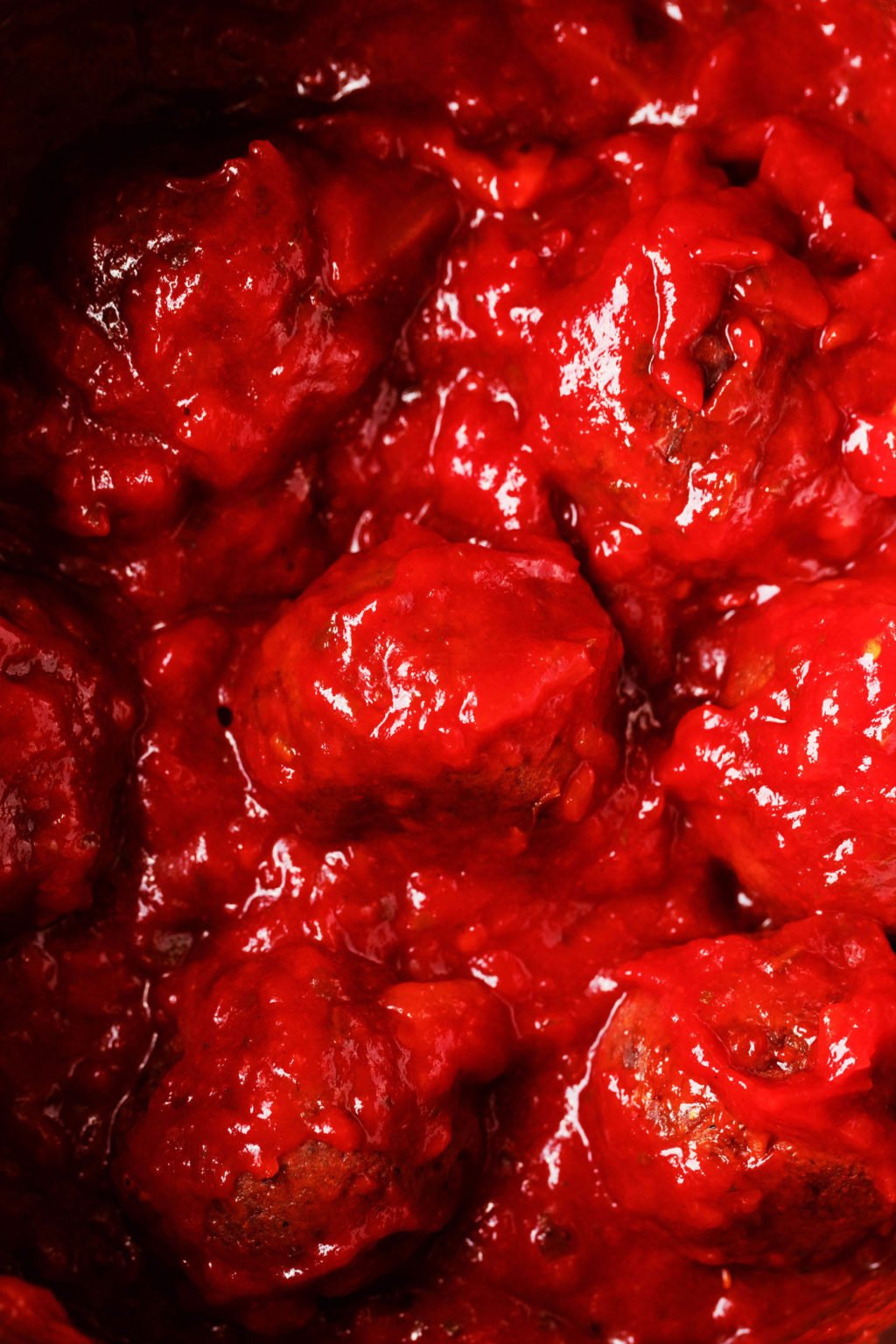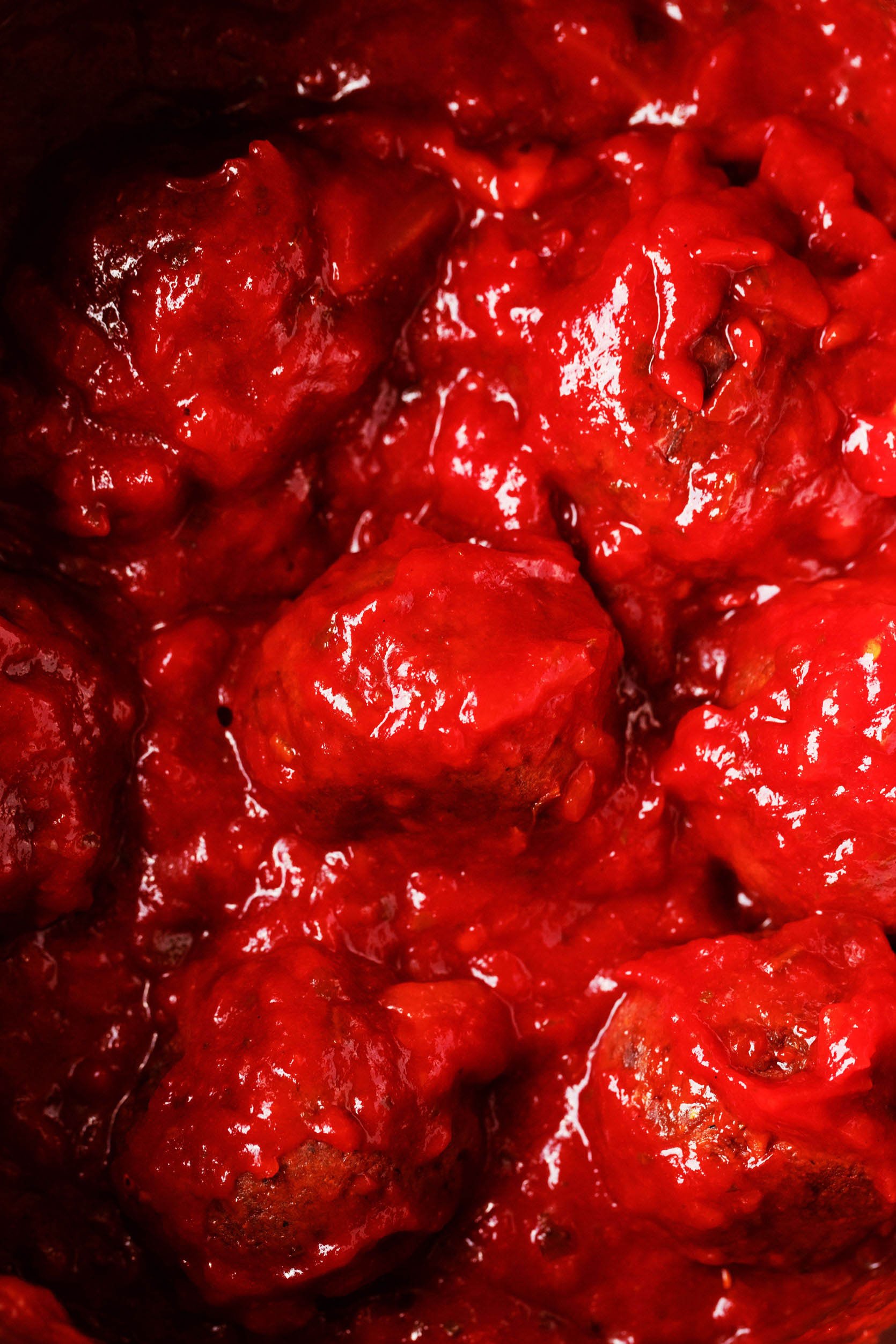 What to put on tempeh meatball subs
I really like the simplicity of the tempeh meatball subs as they're pictured: just meatballs, marinara, and cashew mozzarella.
That said, you could certainly dress the subs up to make them more substantial, hearty, or vegetable-forward. I've made the subs with sautéed broccoli rabe, which is an awesome variation.
In fact, any steamed or lightly sautéed leafy green will work well. I'd love to try the subs with steamed broccoli, cooked green beans, or sautéed zucchini.
For a burst of freshness and flavor, you could add basil or parsley to the subs. Another option is to add pesto to the subs. You could use any pesto you like; my favorites are this classic vegan pesto and my hemp seed pesto, which has a little extra protein. Tahini pesto is another favorite.
The best bread for tempeh meatball subs
Traditionally, meatball subs are served on Italian soft rolls. These can be called Italian sandwich rolls, hoagie rolls, or sub rolls, depending on the bakery. They're are about 6 or 7 inches long and have a pillowy consistency.
I've been able to find these rolls at a couple of New York City bakeries. You can also find some options to purchase online. And, if you're a bread baker and inspired to make your own, here's a good recipe that can easily be made vegan without the egg wash.
If you don't have Italian rolls or have another bread preference, feel free to customize the recipe. It can easily be made with soft baguette. And if you don't mind a circular shape, the recipe would work well with sturdy hamburger buns.
Can the subs be made gluten free?
The subs can definitely be made gluten free! The tempeh meatballs and cashew mozzarella are gluten free as is. Choose a gluten free roll or bread to make the entire recipe suitable for gluten free eaters.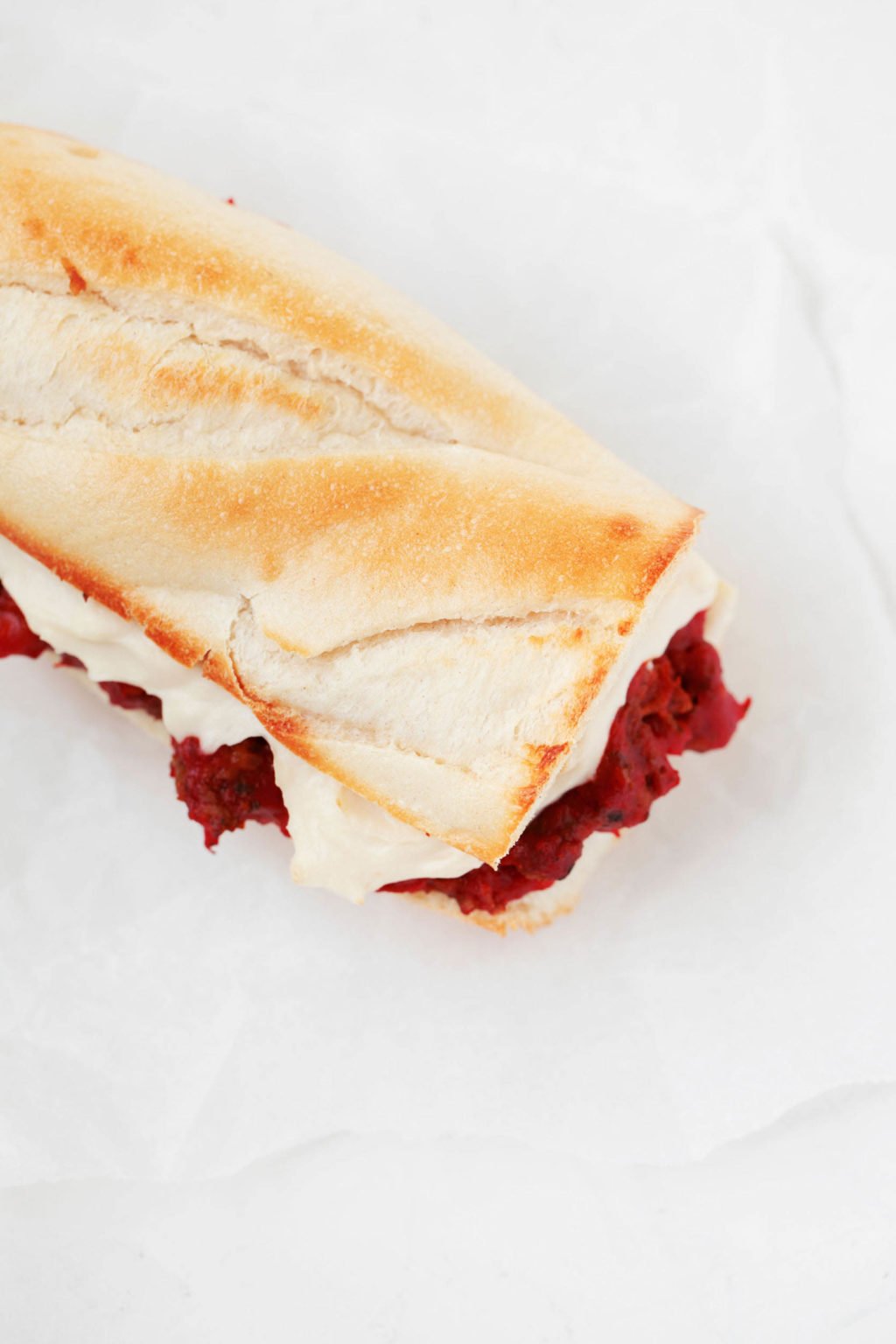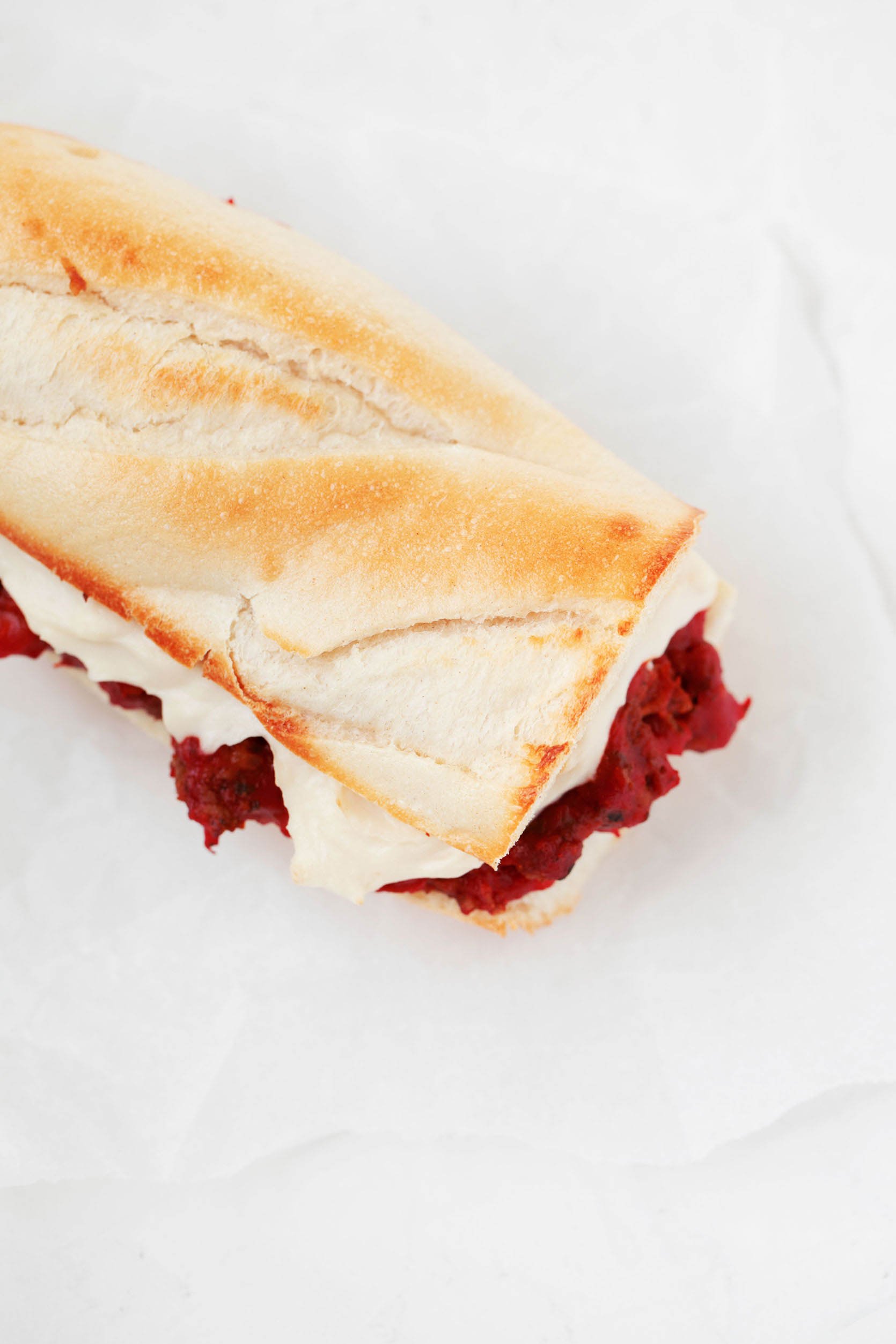 What to serve with tempeh meatball subs
The hearty subs are perfect for pairing with a nice, bright, leafy summer salad. I've been enjoying them with leftovers of my chickpea Greek salad lately. Tofu feta kale salad would be a nice accompaniment.
It would be very appropriate to serve the subs with a Caesar salad. This quinoa chickpea Caesar is a hearty choice, and I have a less traditional version with kale and white beans. My favorite Caesar, though, is this crispy broccoli Caesar.
If you're not in the mood for salad, then any vegetable side dish would work nicely with the subs. Pick whatever is seasonal and calling to you.
Storage & reheating
All of the components in the tempeh meatball subs can be prepared in advance of assembling the sandwiches.
You can store the tempeh meatballs in an airtight container in the fridge for up to five days. I usually reheat them in the oven for about 10 minutes at 350F, but it's also possible to heat them by simmering them in marinara sauce. The latter option makes the most sense for this recipe.
Reheat the cashew mozzarella on the stovetop over low heat, stirring frequently. The same goes for heating up your marinara sauce.
I recommend storing all of the different components of the subs separately. However, an assembled sub will be fine in the fridge overnight. Store it in an airtight container or wrap and pop it in the oven (or air fryer!) to reheat. 10 minutes at 350F should work well.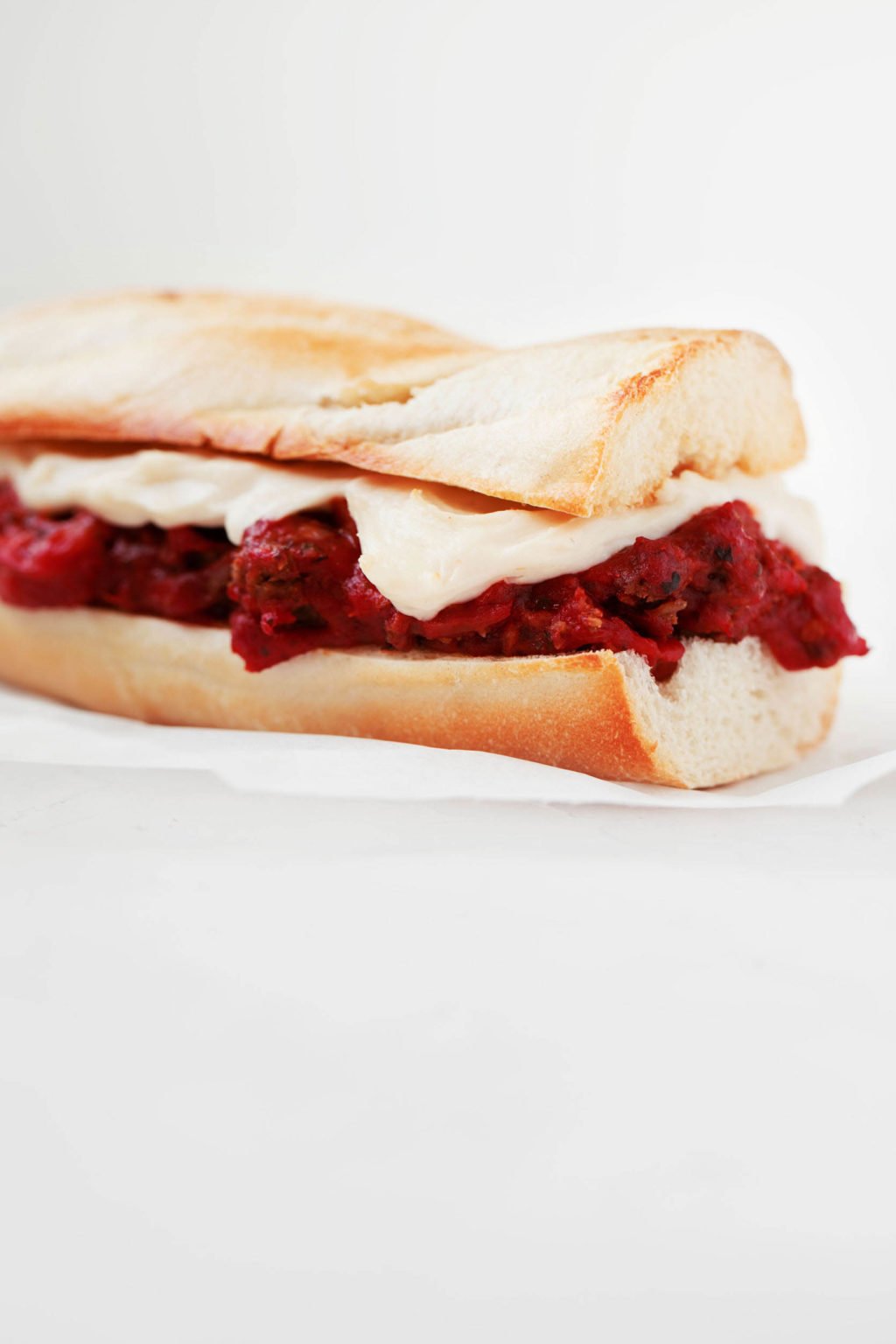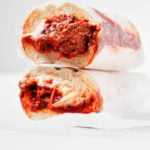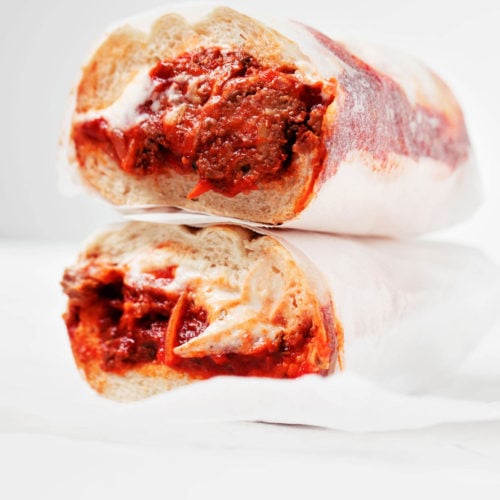 Prepare the meatballs and cashew mozzarella according to recipe instructions.

Pre-heat your broiler. Line a baking sheet with parchment. 

Place the tempeh meatballs into a saucepan with the marinara sauce. Bring to a simmer. Simmer the meatballs for five minutes, then remove them from heat.

Split the Italian rolls in half. Add 4-5 marinara-coated meatballs to the inside of each roll. Top with about 1/4-1/3 cup of the melty cheese sauce. Broil for 3-5 minutes, or until the bread is browning and crusty at the edges. Serve.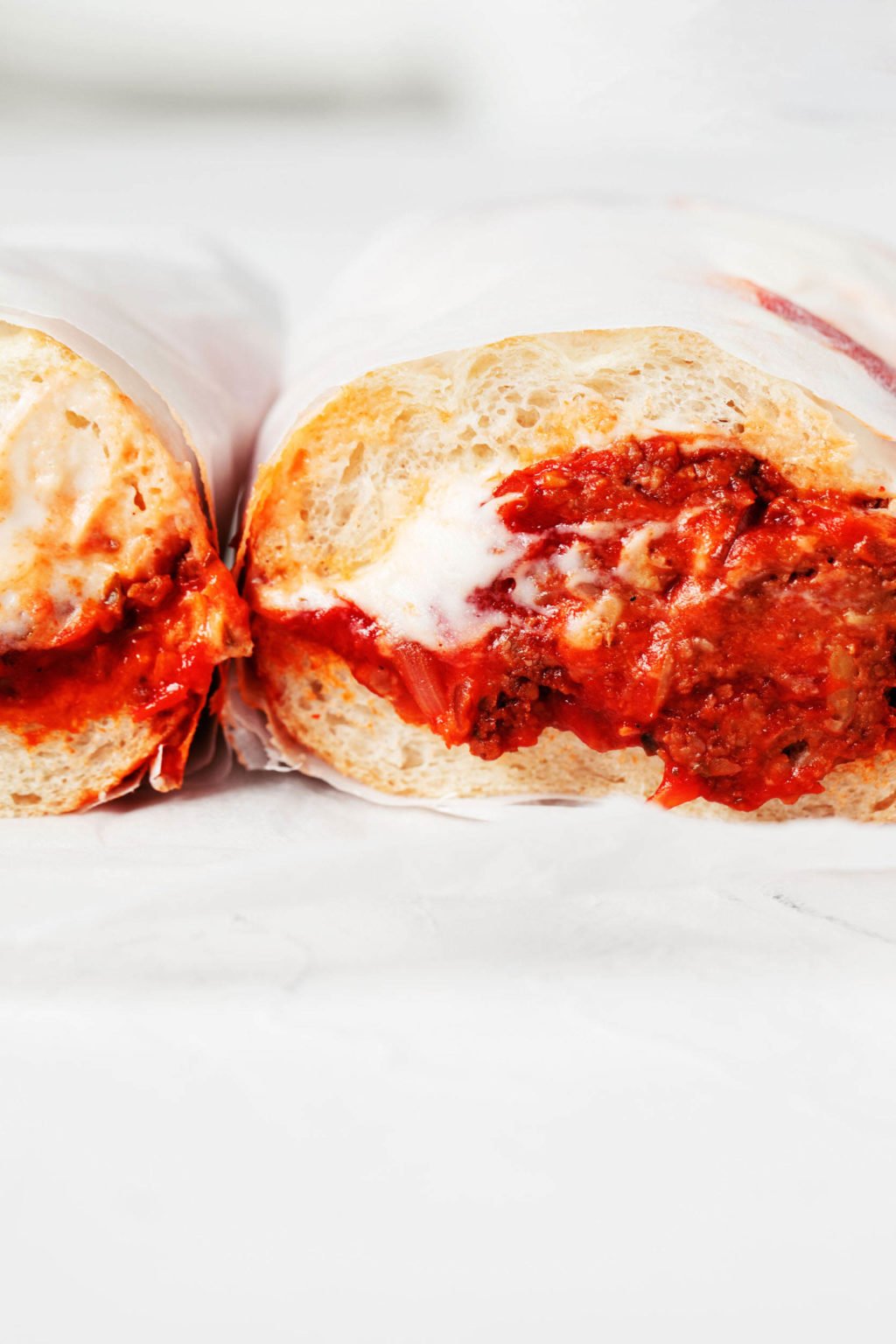 Just look at that saucy goodness!
I hope you'll enjoy these filling, fun, comforting sandwiches as much as I have.
xo