This melty, stretchy vegan cashew mozzarella cheese will make your plant-based pizza and pasta dishes shine! It's calls for simple ingredients and is easy to prepare.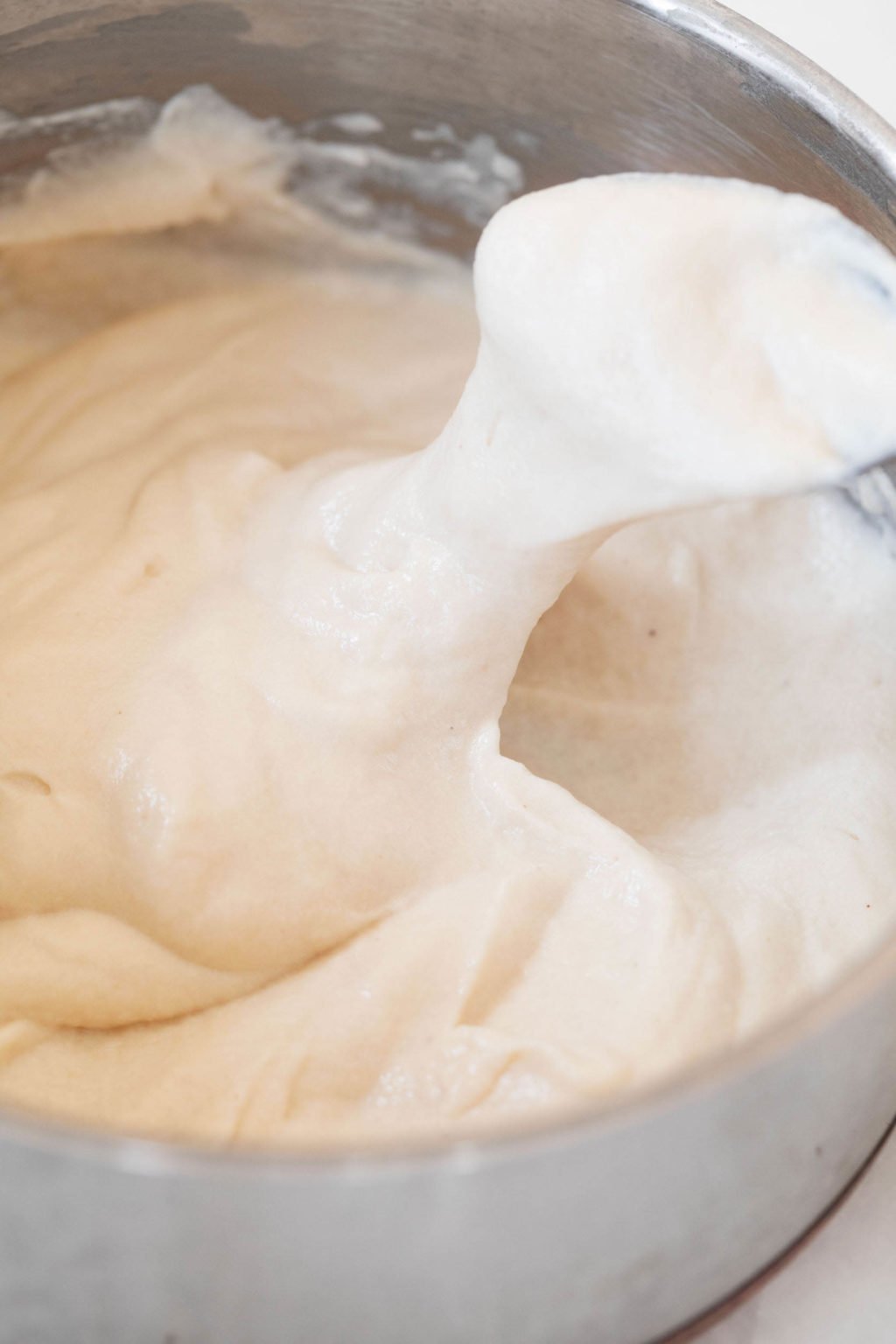 I've been relying greatly on a few hard-working, homemade staples this summer. These include my Greek vinaigrette (currently on repeat for salads and grain bowls), tofu egg salad and herbed tofu feta, tempeh meatballs and brothy white beans.
Last spring, I made a vegan grilled cheese sandwich with a melty, homemade American-style cheese sauce. I loved the sandwich, but the best thing about making it was discovering how useful the cheese was! I promptly started putting it on baked potatoes, homemade nachos, and other dishes.
This is a different spin on the same idea. It's a white, melty, mozzarella-style cheese, made with cashews. I think it's delicious, and most of all, I love how versatile it is.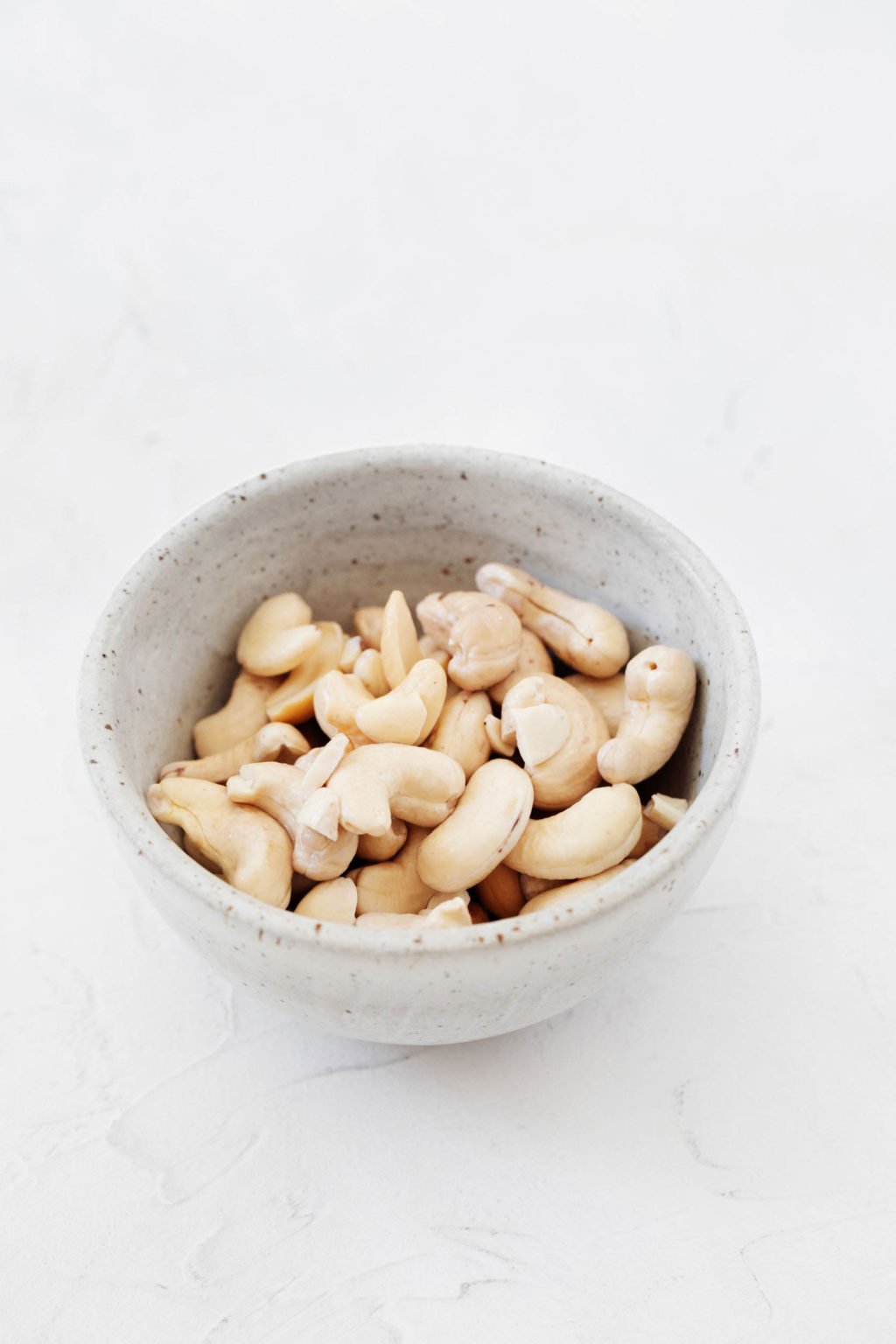 A stretchy, melty cheese
Before I say anything else, it's worth saying that this cashew mozzarella is more like a cheese sauce than a solid cheese. It's melty and stretchy, perfect for dolloping onto pizza, drizzling onto a pasta casserole, and so on.
The cashew mozzarella does solidify a bit as it cools. When this happens, you can treat it more as a solid cheese, putting dollops into a pasta salad or mixing it into penne a la vodka.
Or, you can reheat it by warming it up in a small saucepan over low heat. It will once again take on a melty texture.
How to make cashew mozzarella cheese
The process of making cashew mozzarella begins similarly to the process of making my all-purpose cashew cream.
You'll soak raw cashews for a few hours (or overnight, if that's easier) in water. When you're ready to make the mozzarella cheese sauce, you'll blend the cashews with water, salt, and lemon.
Unlike my cashew cream, the cheese incorporates cornstarch. The cornstarch is what ultimately thickens the cashew mozzarella and helps it to take on that gooey, melty texture.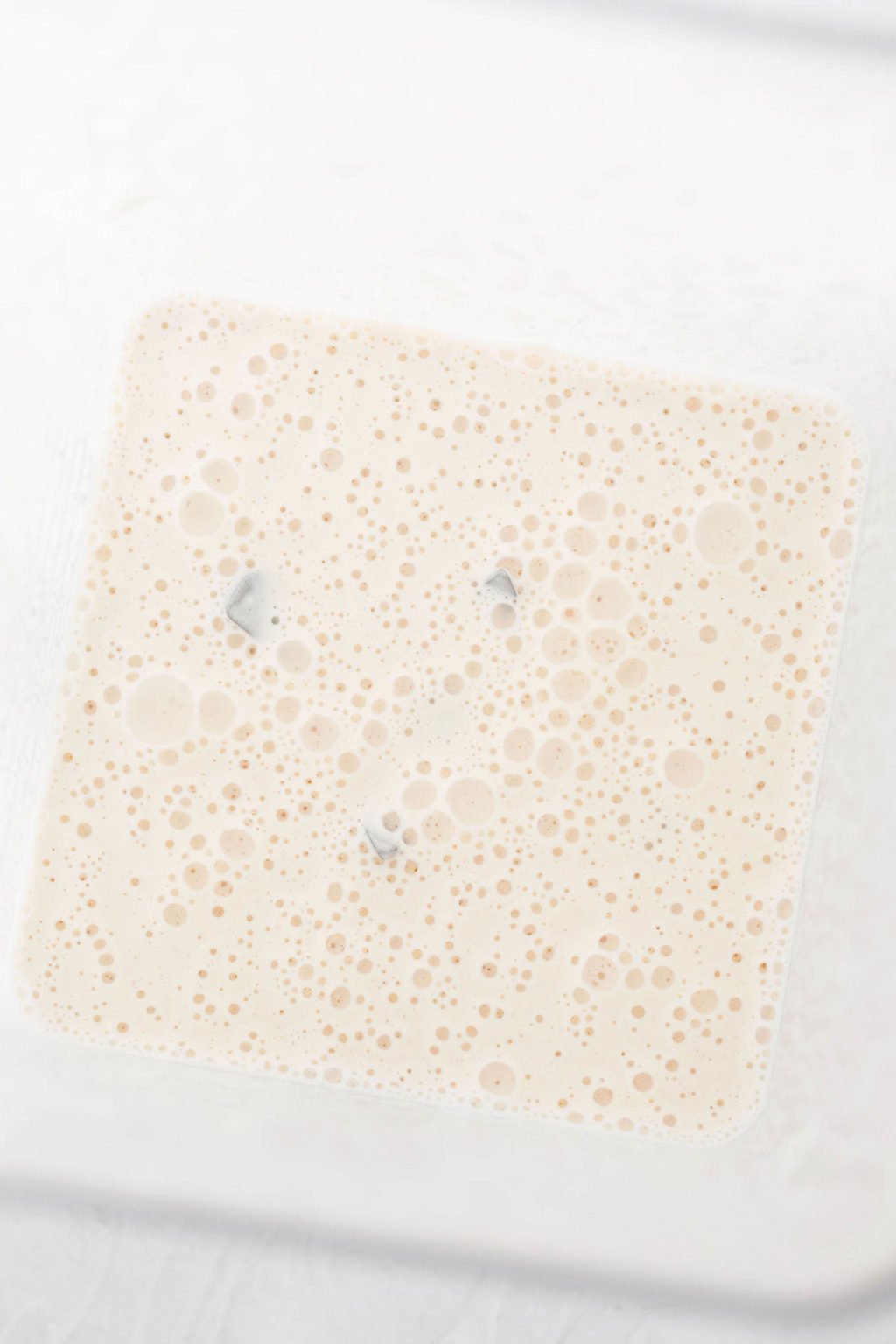 After blending, you'll heat the mozzarella cheese up in a saucepan. Nonstick is convenient for quick cleanup, but any saucepan is fine. You'll stir the cheese sauce as you heat it up to prevent clumps.
After just a short period of heating, the sauce will be stretchy, melty, slightly tart, and salty. At this point, you can use it in any recipe for which it would be well-suited (more ideas below).
Can I substitute something for the cornstarch?
Yes, you can! If cornstarch doesn't work for you, you can try using arrowroot in its place. It's one of my favorite thickeners, and it can be substituted for cornstarch in a 1:1 ratio.
Can I substitute something for the cashews?
It's definitely possible to make the recipe without cashews if you have a cashew allergy. I've tried it with the same amount of pine nuts, and it turned out really well. Macadamia nuts will also work, though they tend to be pricey.
If you have an allergy to all tree nuts, making this sauce will become tricky. I'd love to test it with silken tofu, but I haven't had a chance to do that yet. I'll update the post if I have success!
In the meantime, you can always add some dairy free, cheesy goodness to your life in the form of my herbed tofu feta.
Storage & reheating
The cashew mozzarella can be stored in an airtight container in the fridge for up to four days. Reheat on the stovetop over low heat, stirring frequently, or serve it with a more solid consistency.
You can also freeze the cashew mozzarella for up to four weeks, though I find that it loses a little of its melty texture after defrosting.
How should I use cashew mozzarella?
There are so many great uses for the cashew mozzarella cheese. I suspect you'll start thinking of possibilities as soon as you make it. But if you'd like some ideas, here are my favorite serving options: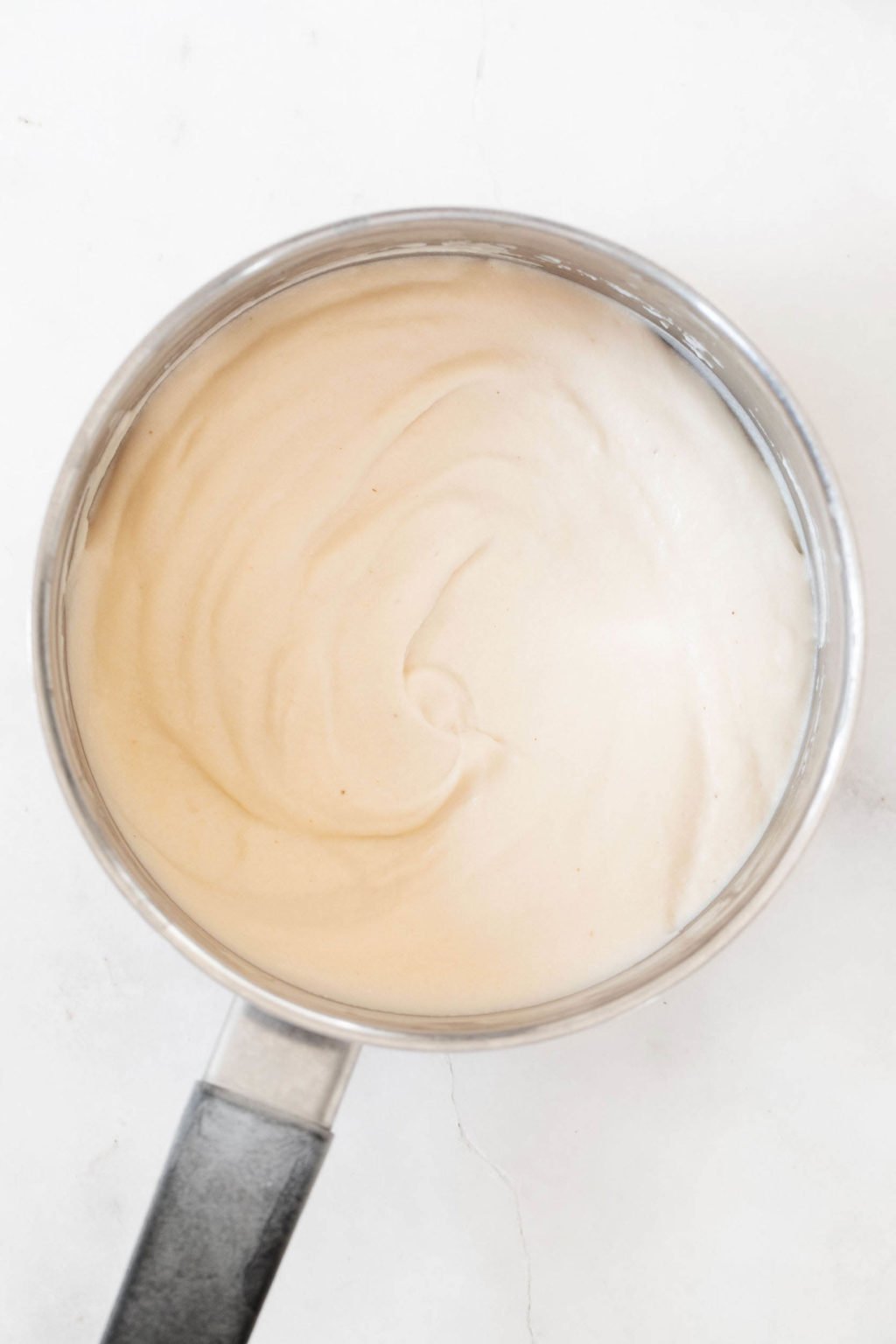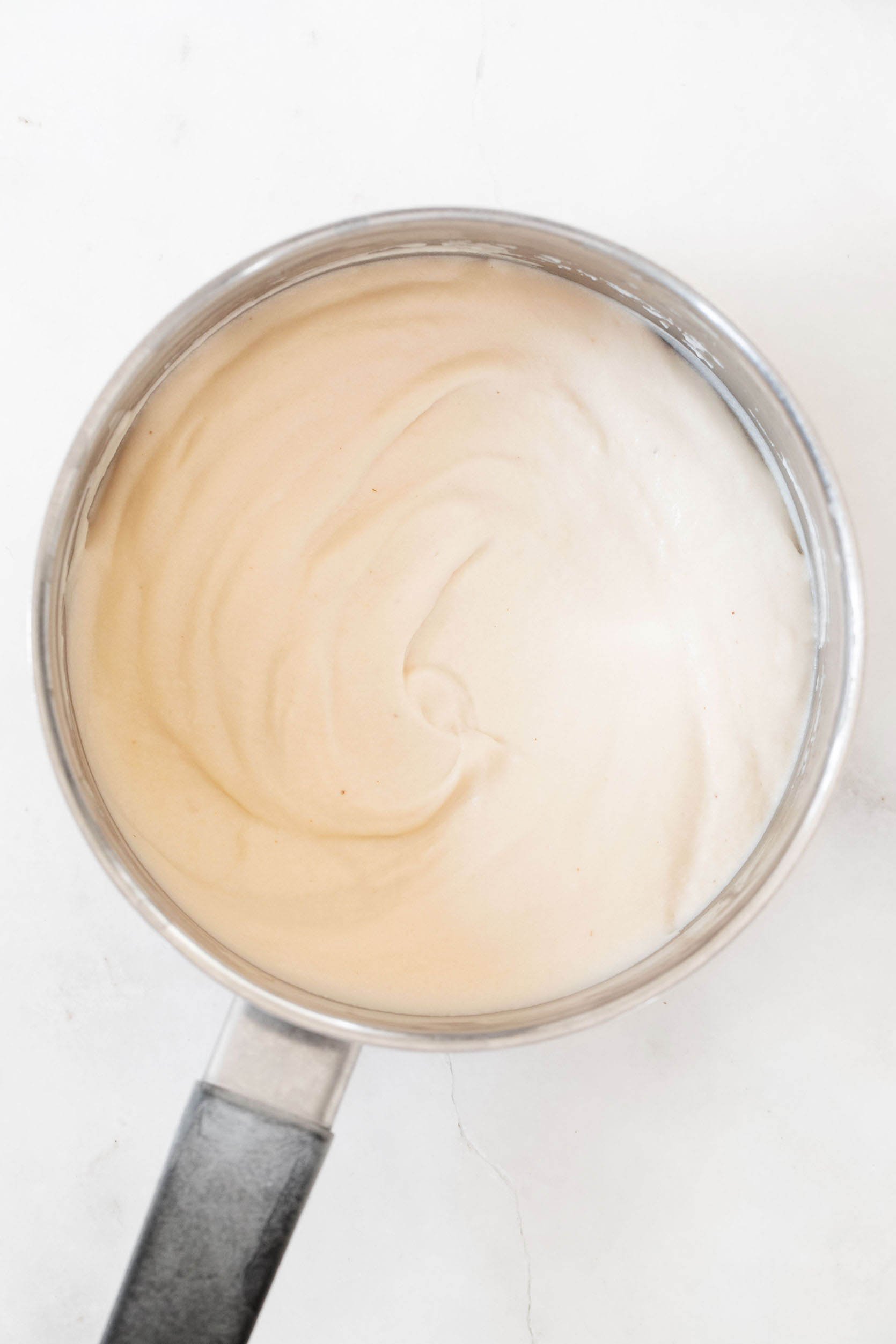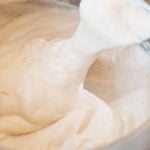 In a high speed blender, blend the mozzarella sauce ingredients till smooth.

Transfer the mixture to a sauce pot. Bring it to a simmer over medium heat. Reduce the heat to low and simmer the sauce, stirring constantly, for 2-3 minutes, or until it's thickened and has a melty consistency. Use immediately in a recipe or store for future use.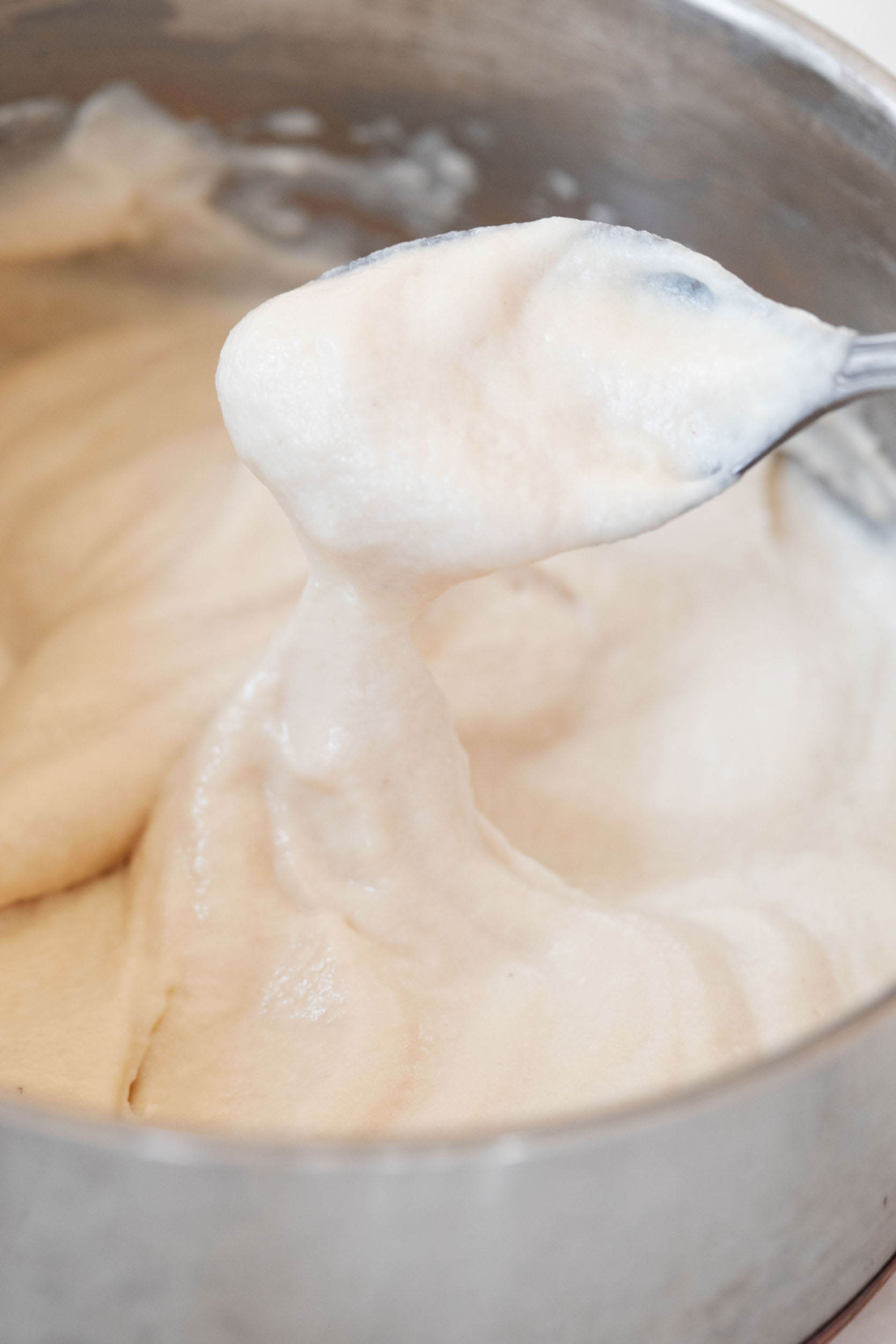 I hope that you'll get as much use and enjoyment out of this versatile vegan cheese as I have!
xo