Dussehra is a popular Indian festival, which is very meaningful in the current time. As Dussehra signifies the victory of truth over evil and inspires everyone to follow the path of truth, righteousness and dharma. It reminds us that in the end truth always wins.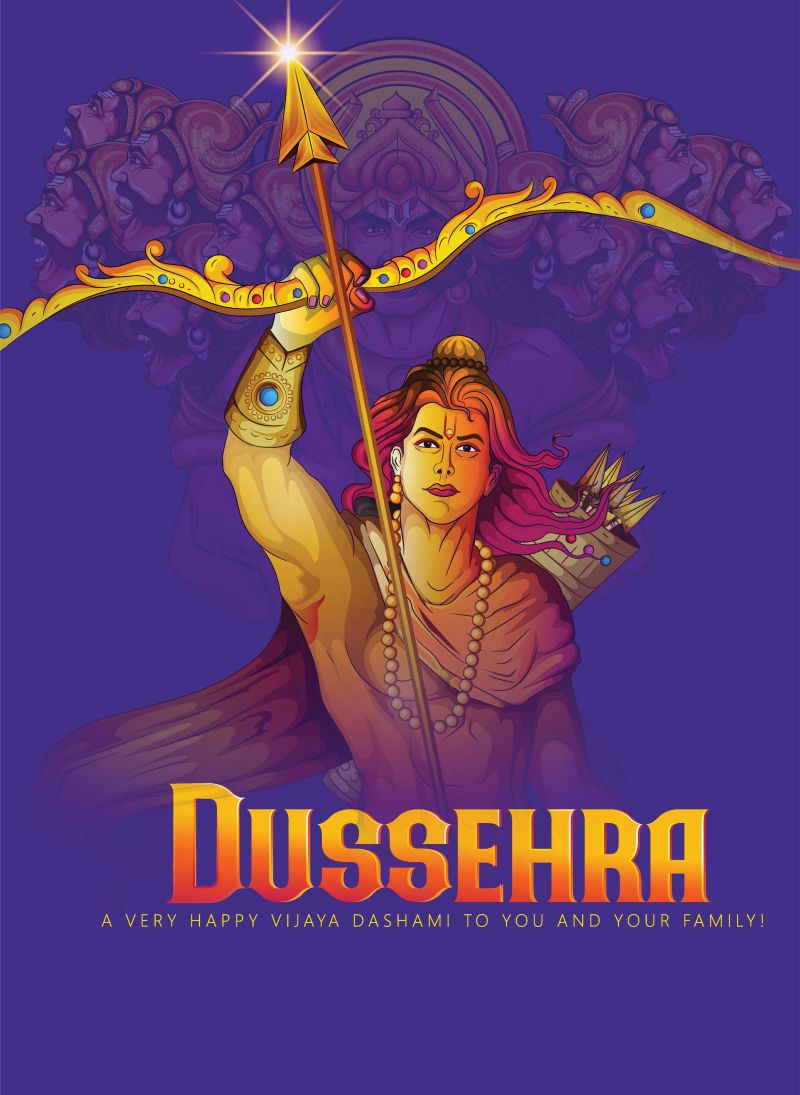 Dussehra festival is celebrated all over India with different names and rituals to mark the defeat of the demon king Ravan by Bhagwan Ram. Other names of Dussehra festival are dashahara, dasara, vijayadashami or durgotsav.
The word 'Dussehra' is derived from the sanskrit word 'Dasha-hara" which literally means "removal of ten". Demon king Ravan had 10 heads and so the word Dussehra refers to Bhagwan Ram victory over the ten-headed demon king Ravan.
Also since this victory happened on the 10th lunar day of the Hindu calendar month, it is also known by the name 'Vijayadashami'. (vijay means victory and dashami means on the tenth).
A bit about Dussehra recipes: this is a day of celebration and festivity. There are no set or defined recipes that have to be made on this day. So you can make any recipe which you are fond of. 
The popular sweets which are made during this festival are rasgulla in Bengal, gulab jamun, rabri, malpua and jalebi in North India, mysore pak in Karnataka and Murukku and payasams in South India.
In Gujarat, during Dussehra festival fafda along with papaya chutney, fafda chutney and jalebi is sold like hot cakes
Although the festival is celebrated with different rituals and names all over India. But the Dussehra celebrations which happen in Mysore (Karnataka) and Kullu valley (Himachal Pradesh) are very famous. In Kullu region, the Dussehra celebration lasts for seven days.
This year Dussehra festival will fall on 15th October – 2021 and Diwali festival is on 4th November 2021.
You can also check collection of 80 Diwali snacks recipes and 121 Diwali sweets recipes.
In this post, I am sharing recipes from the blog which can be made during Dussehra or dasara festival.
Dussehra snacks recipes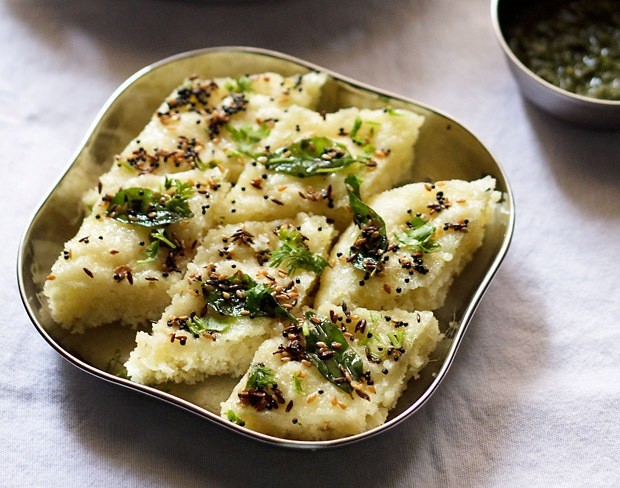 Fafda recipe – a fried crispy crunchy tasty snack made with besan. fafda served with Papaya sambharo and Besan chutney is an awesome combination and is one of the most popular snack eaten during Dussehra festival in Gujarat.
Hara bhara kabab – are healthy, flavorful, savory pan-fried patties loaded with spinach, green peas and potatoes. My recipe is easy to make and suitable for both vegans and vegetarians alike. .
Matar kachori – flaky & crisp Indian pastries stuffed with spiced & mashed peas.
Khaman dhokla – Khaman is a healthy savory-sweet snack that's perfect to enjoy anytime of the day.
Rava dhokla – steamed, soft and fluffy cakes made from rava or semolina.
Chana dal vada – popular crispy & crunchy fried snack made from chana dal, onions and spices-herbs.
Aloo pakora – crisp golden batter coated fried potato slices.
Bread pakora with stuffed potatoes – popular snack of bread pakoda stuffed with spiced mashed potatoes.
Aloo tikki – An Aloo Tikki recipe that is crispy, crusty and tastes so good.
Veg momo – steamed dumplings stuffed with a lightly spiced vegetable filling. A popular tibetan recipe.
Veg manchurian – spicy, sweet and tangy dry veg manchurian recipe.
Veg spring rolls – a popular Chinese snack of vegetable spring rolls.
Chilli paneer – dry version of spicy chili paneer recipe from Indo Chinese cuisine.
Gobi manchurian – Indo Chinese recipe of pan fried cauliflower florets coated with a spicy sauce.
Gobi 65 – spicy starter snack of fried cauliflower florets.
Dahi vada – popular North Indian street food snack made of lentil dumplings in yogurt , spiced with chutneys and spice powders.
Mumbai pav bhaji – popular street food from Mumbai consisting of spiced smooth mashed mix vegetables, served with lightly roasted buttered bread.
Pani puri – a popular street food of India, where crisp fried dough balls are stuffed with potatoes, sprouts, spicy tangy water or sweet chutney.
Besan chilla – spiced savory gram flour pancakes. Easy breakfast or snack idea.
Veg cutlet – These vegetable cutlet are crisp, savory, tender patties made with a mix of hearty veggies, savory spices, fresh herbs and crispy breadcrumbs.
Veg puffs – delicious bakery style recipe of veg puffs.
Breakfast recipes for Dussehra festival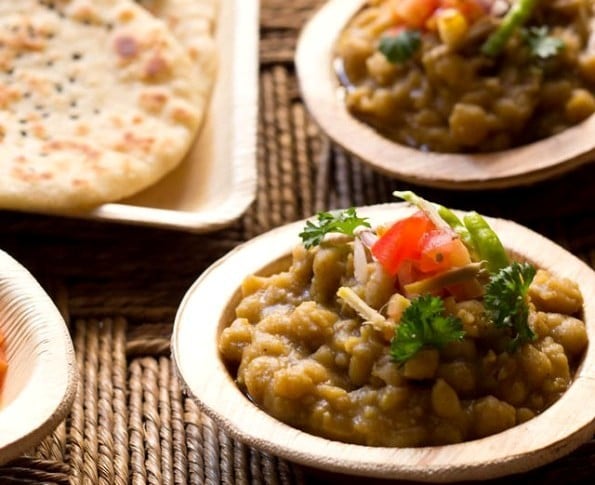 Main course recipes for Dussehra festival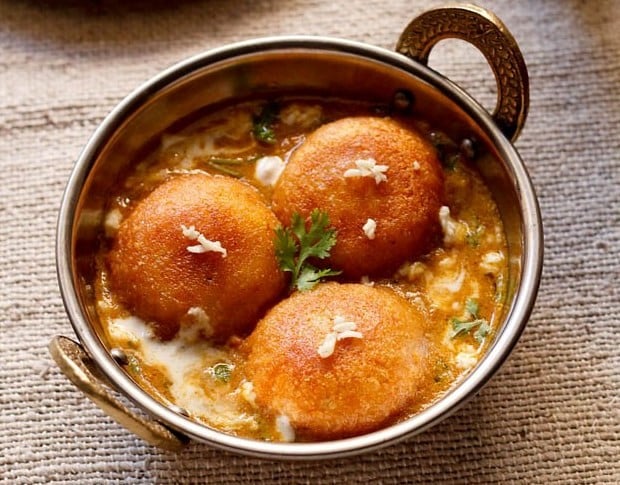 Dussehra special sweets recipes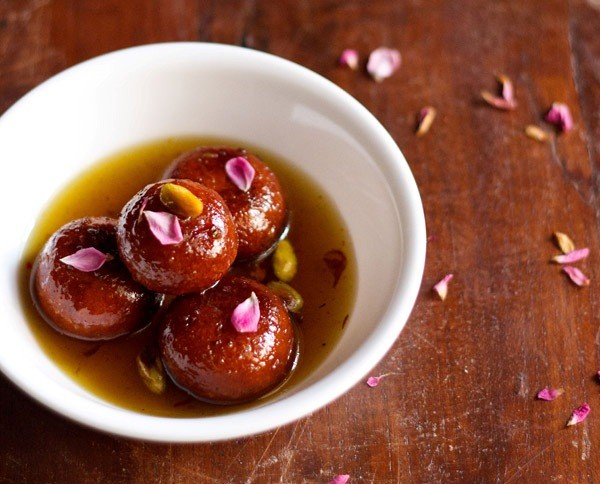 Beverages for dusshera festival:
Wishing happy Dussehra festival to all the readers.
This Dussehra Recipes post from the archives (September 2013) has been updated and republished on 15 October 2021.