This Dijon lemon tahini dressing is so simple to make! It requires only five ingredients (plus water), and you don't need a blender to mix it. Keep it in your fridge for salads, bowls, drizzling onto grains and roasted vegetables, and much more.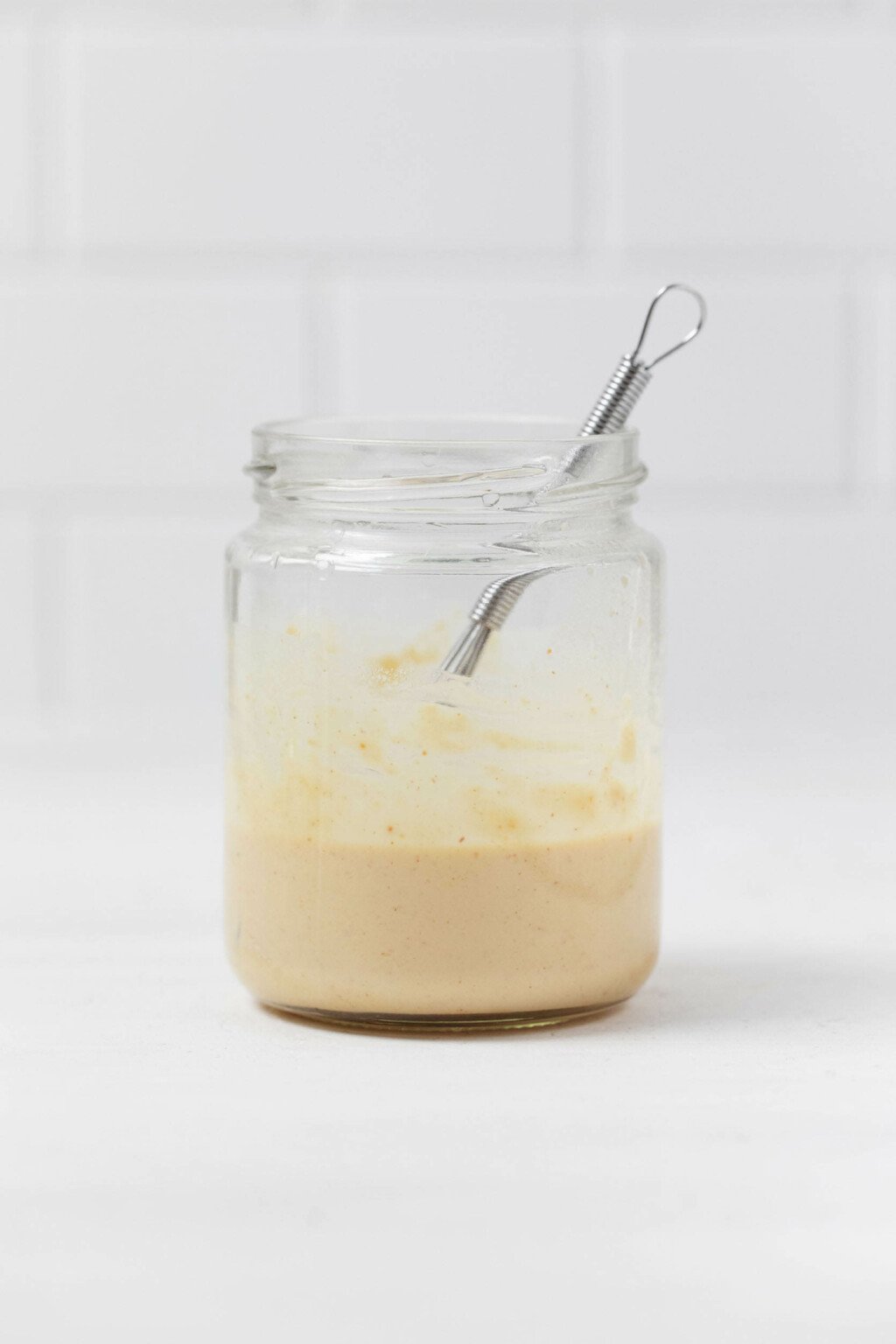 As I was writing this post, I thought to myself, do I reeeeally need to be posting another tahini dressing?
I have, after all, posted many a tahini dressing on this blog.
Yet any time I find myself making something again and again, I know it's a recipe that I should probably share. What's useful to me might be useful to someone else, or useful to several someone elses.
Plus, tahini dressing is one of those staples that can elevate so many different foods. If the only vegan meal prep that you're able to do in a given week is to prepare a jar of this stuff, then you're in good shape. Tahini dressing will add flavor and brightness to even the simplest meal.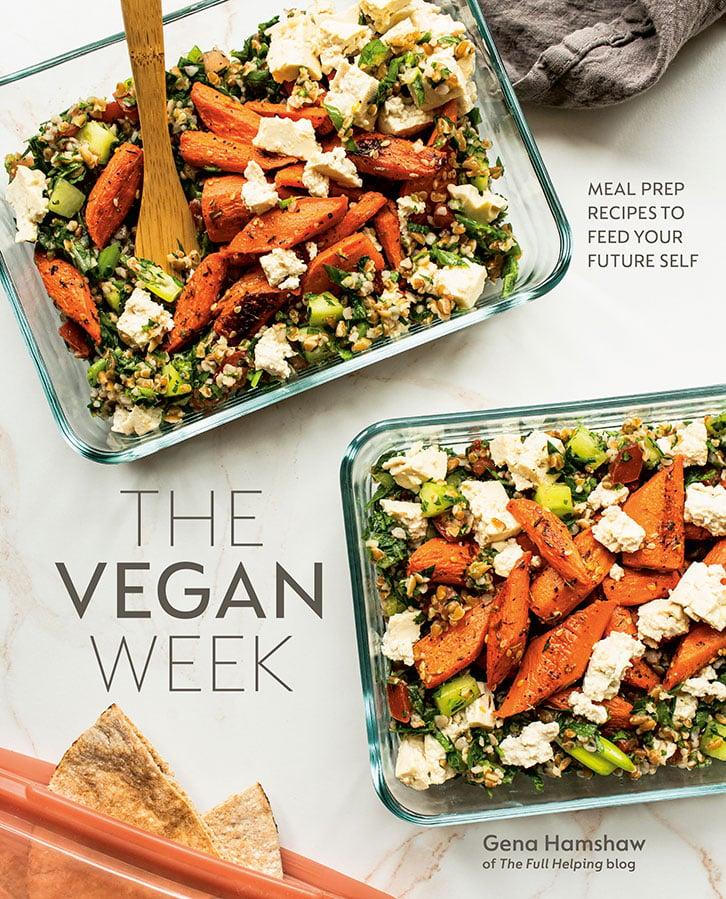 Embrace the joy of eating homemade food every day with the hearty and wholesome recipes in The Vegan Week.
Whether you have three, two, or even just one hour of time to spare, The Vegan Week will show you how to batch cook varied, colorful, and comforting dishes over the weekend.
I love this particular tahini dressing because it requires very few ingredients, I don't need to pull out my blender to make it, and it's tangy and bold.
Initial hesitations aside, I'm excited to share it with you.
What is tahini?
If tahini dressing is a new idea to you, then you might be wondering about tahini itself. What is it?
The answer is that tahini is sesame seed paste. It's usually made with toasted, hulled sesame seeds.
Tahini is a central ingredient in Eastern Mediterranean and North African cuisines. It can be served on its own or as a sauce. Tahini is used in hummus and, very often, in babaganoush.
I first got acquainted with tahini when I started to prepare homemade hummus. I quickly fell in love with it's slightly nutty and ever-so-slightly bitter flavor.
It didn't take long for me to learn that tahini is remarkably versatile. Yes, it's wonderful in sauces and dressings and dips. But I also use it to add healthful fat to baked goods, like my fudgy vegan tahini brownies.
Tahini adds creaminess to my Moroccan-inspired chickpea tomato stew. It can be the base of a great pesto sauce, and it turns plain lentils into these savory and nutritious lentil tahini wraps.
In short, there's so much that tahini can do!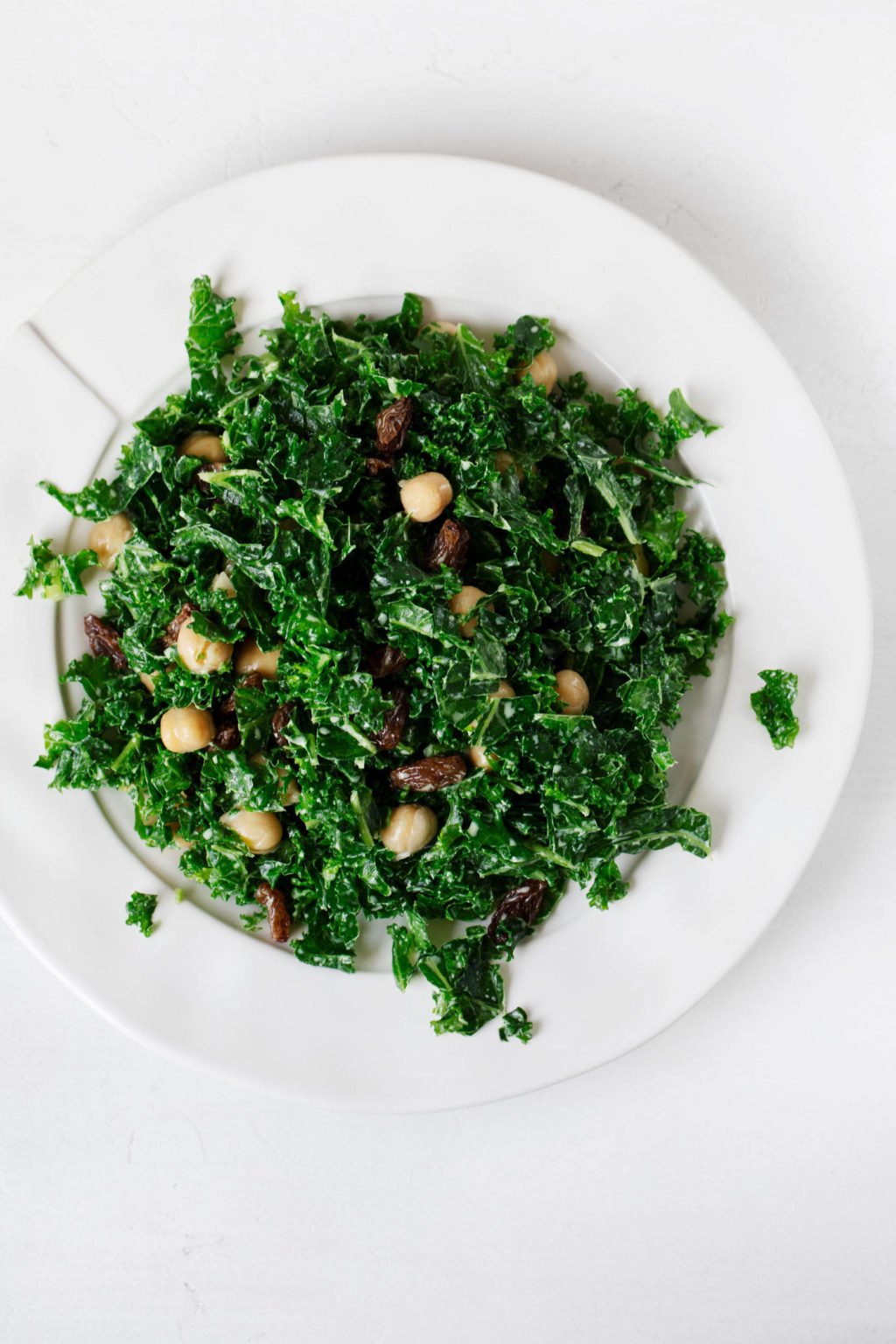 How do you make tahini dressing?
Tahini creates creaminess and carries flavor beautifully and efficiently in salad dressings. In fact, it has become my more frequent go-to base for salad dressings than olive oil.
It's usually very easy to make tahini dressing. You simply need to mix tahini with a source of acid, such as vinegar or lemon juice, and then add seasonings of choice. These could be herbs, salt, pepper, or spices.
Some tahini dressings, such as my delightfully green tahini dressing, need to be made in a blender. Others only require whisking.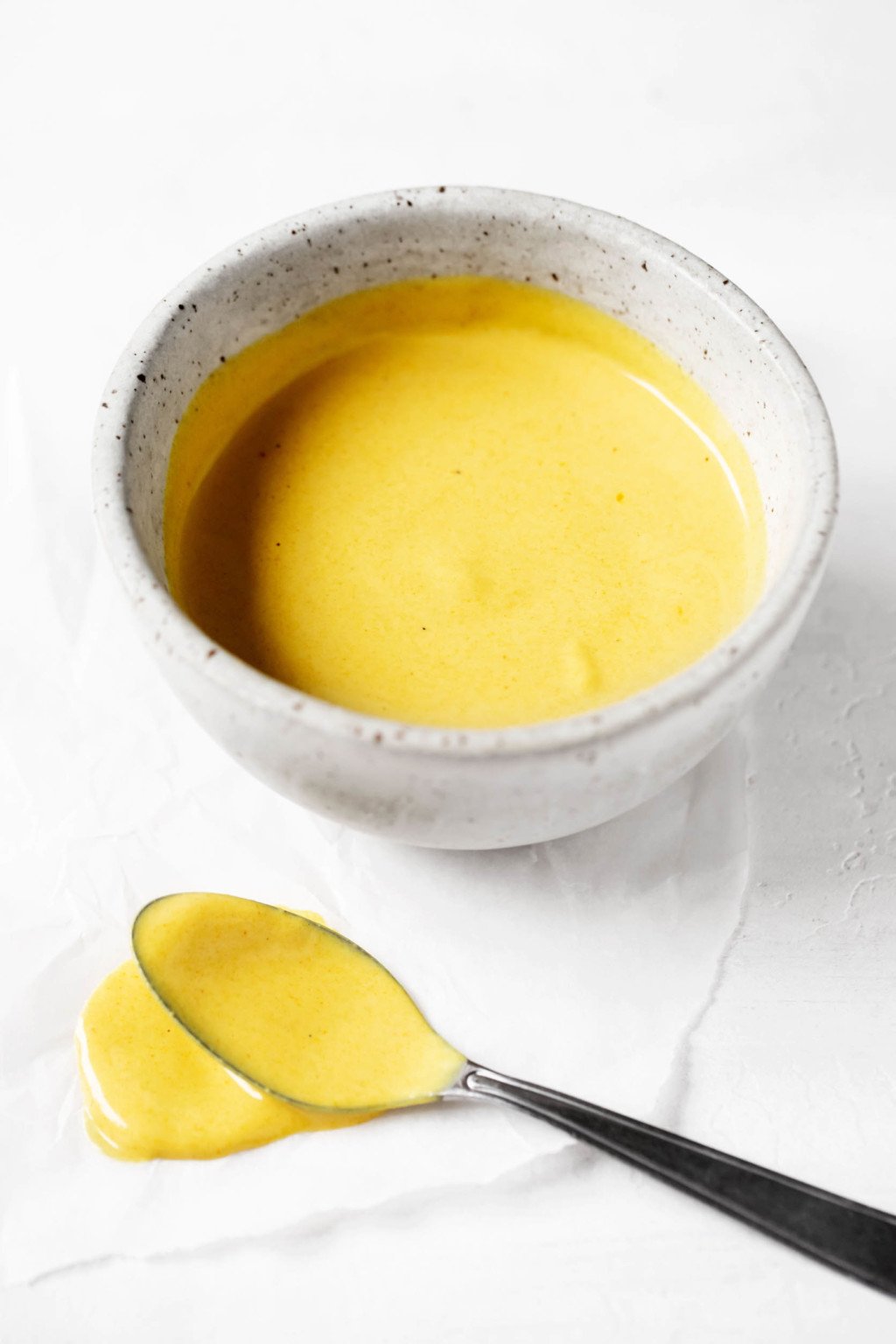 The type that can be whisked together are faster than dressings that demand some time in a blender. I'm happy to say that this Dijon lemon tahini dressing can be mixed with a whisk or a fork. That contributes to its simplicity, and therefore to its appeal.
Dijon lemon tahini dressing
The flavors here are simple: mustard, lemon, tahini, and a little onion powder. That's it.
Can you add garlic?
Smoked paprika?
A pinch of cayenne? Or some harissa paste?
Maybe some fresh, chopped herbs?
Yes, yes, yes, and yes. The beauty of this dressing is that the flavors can work with lots of different additions and mix-ins.
And yet, they don't have to.
I can make the Dijon lemon tahini dressing by heart now, because it's so straightforward. Each time, I enjoy it, and there are some weeks when I actually favor its pared-down flavor profile because I can serve it with many different foods.
Process & steps
There's not much for me to explain here, fortunately!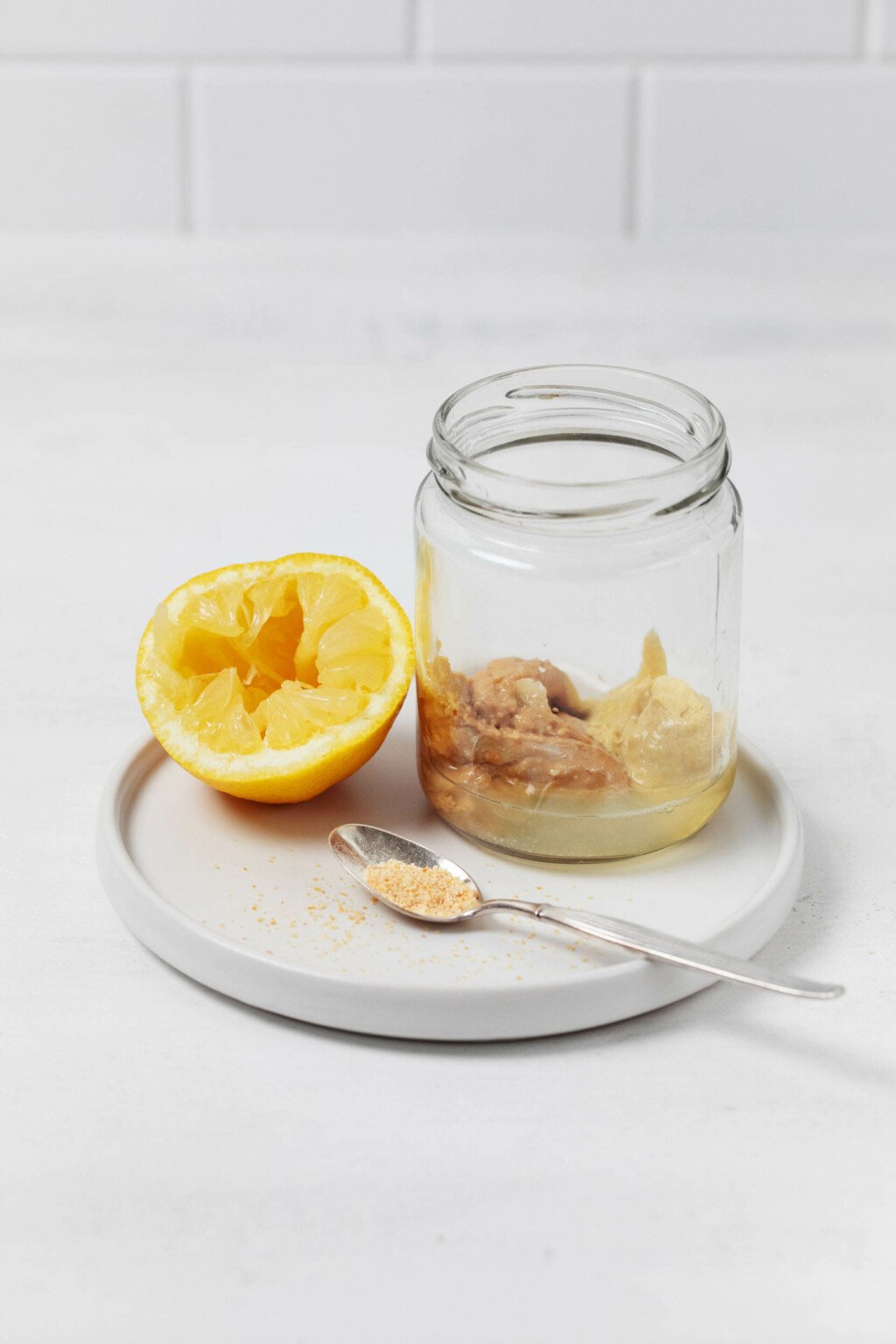 Step one: combine ingredients (except for water)
You'll start by placing the tahini, lemon juice, mustard, onion powder, and salt in some sort of vessel for mixing.
I like to use a 1-cup Pyrex liquid measuring cup for this, but it would be fine to use a wide-mouthed mason jar, too.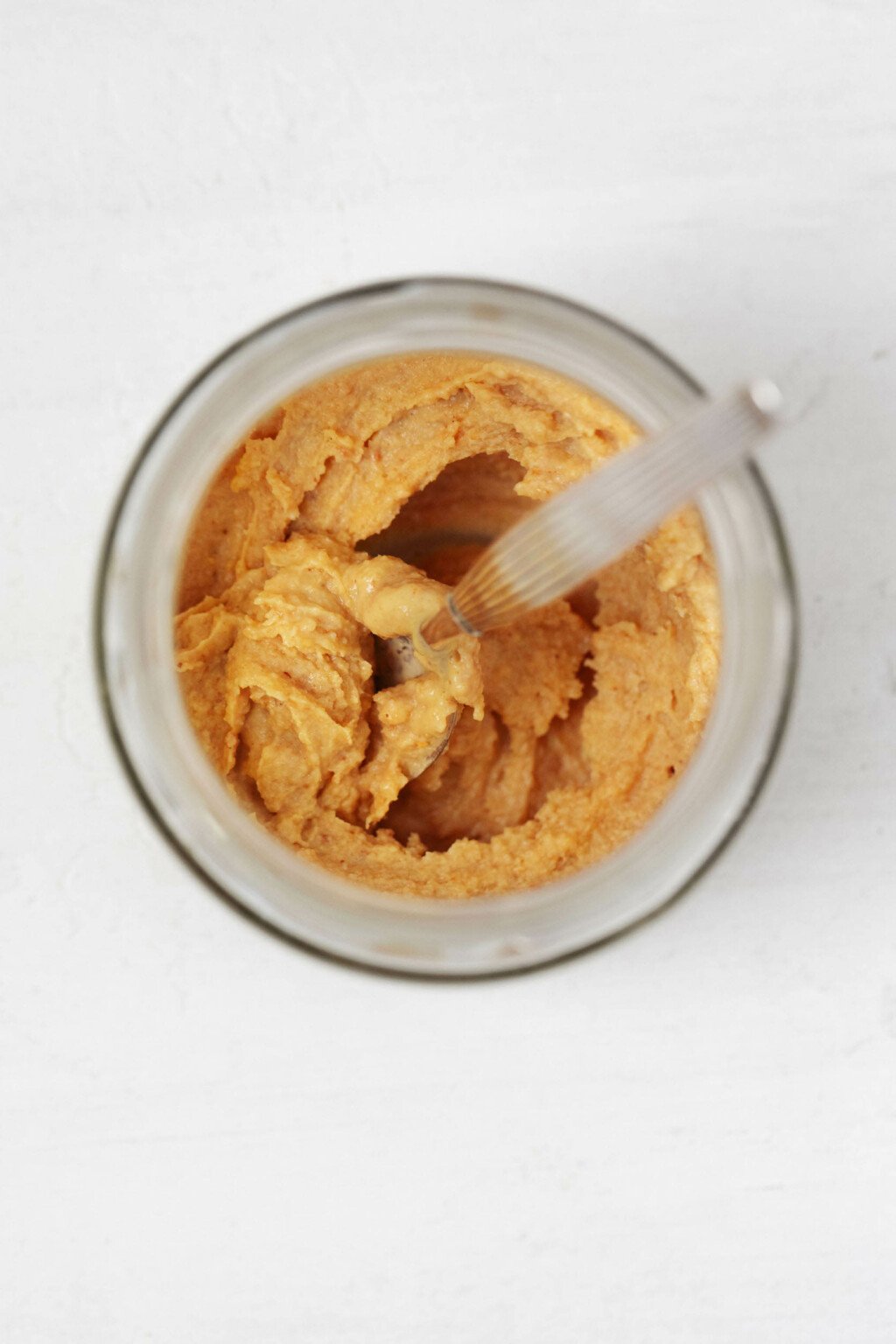 Step two: mix
Use a fork or a small whisk to whisk the dressing ingredients—minutes water—together.
You'll end up with a very thick, almost paste-like mixture.
Why mix the ingredients prior to adding water?
I find that the tahini dressing is smoother when I add water little by little to the dressing ingredients, rather than mixing it with them all at once.
When I try the latter approach, the dressing can seem quite thin at first. It does thicken up eventually, but it tends to develop little lumps during whisking.
When you add water into the tahini and other ingredients little by little, you can whisk continuously. The dressing will remain very smooth, and you'll have precise control over the consistency of the dressing.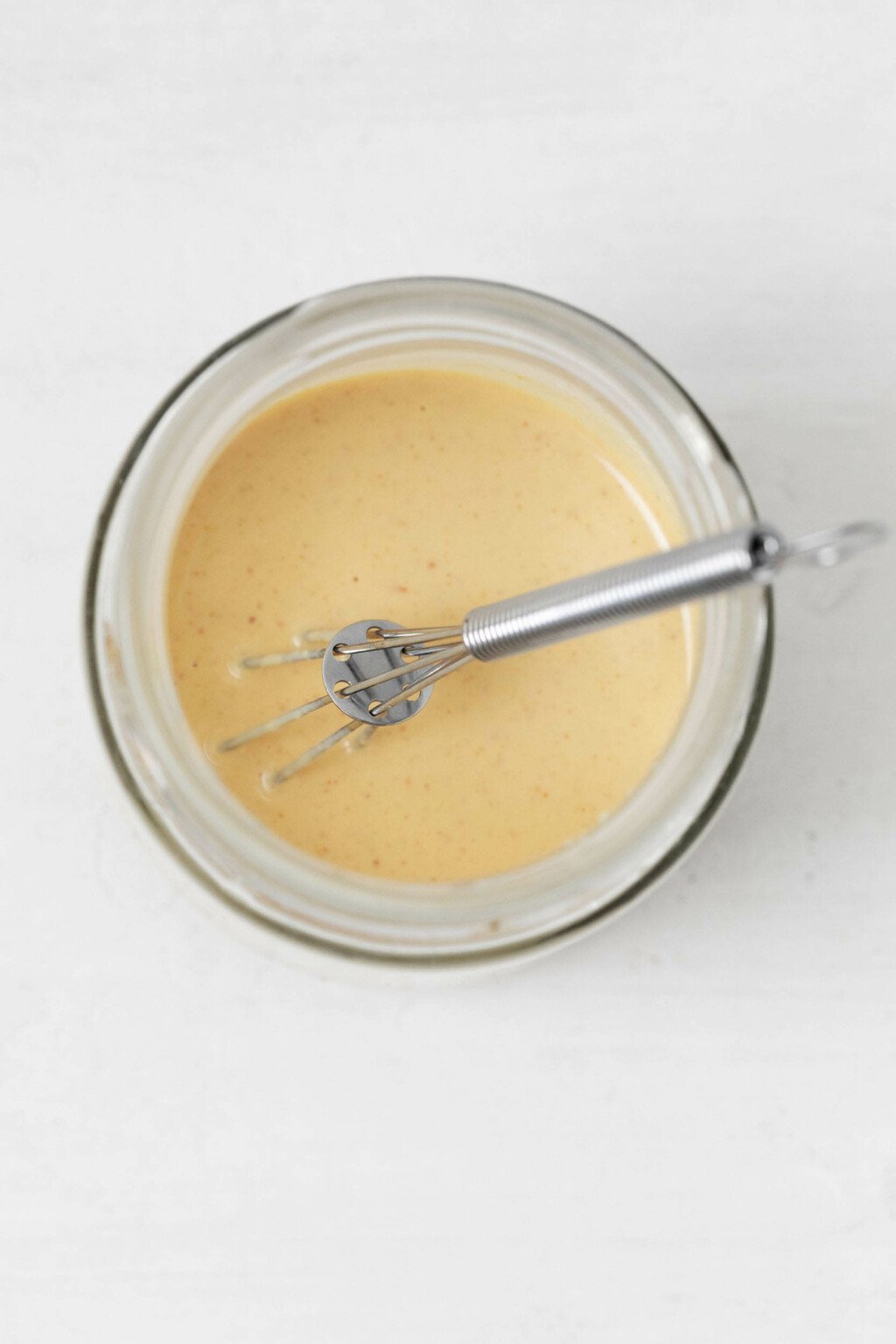 Step three: add water
So, now's the time to add water.
I do this two tablespoons at a time at first. Then I start adding water by the tablespoon as the dressing is close to the consistency that I want.
When the dressing is the consistency that you want—and you can choose to make it a little thinner or thicker—it's ready to enjoy.
How long does tahini dressing stay fresh?
Most tahini dressing will keep for 4-5 days in an airtight container in the fridge. I usually store mine in mason jars.
Can tahini dressing be frozen?
Yes, tahini dressing can be frozen for up to 8 weeks at a time.
If you want to freeze the dressing in a mason jar, that's fine! But be sure to leave at least 3/4-1 inch of headspace at the top of the jar. Liquids expand as they freeze, so you run a risk of shattering the glass if it's over-filled.
How can I use the lemon tahini dressing?
I think the more appropriate question here would be what can't I do with lemon tahini dressing?
Honestly, I put tahini dressing on and in everything.
I drizzle it over simple combinations of whole grains and beans, like this one-skillet, cumin-spiced lentils & rice, or my zucchini chickpea rice.
Tahini dressing can instantly jazz up a pan of roasted vegetables. I especially like it over roasted carrots, Brussels sprouts, and crispy broccoli.
You can use Dijon lemon tahini dressing for vegan lunch bowls or salads, of course.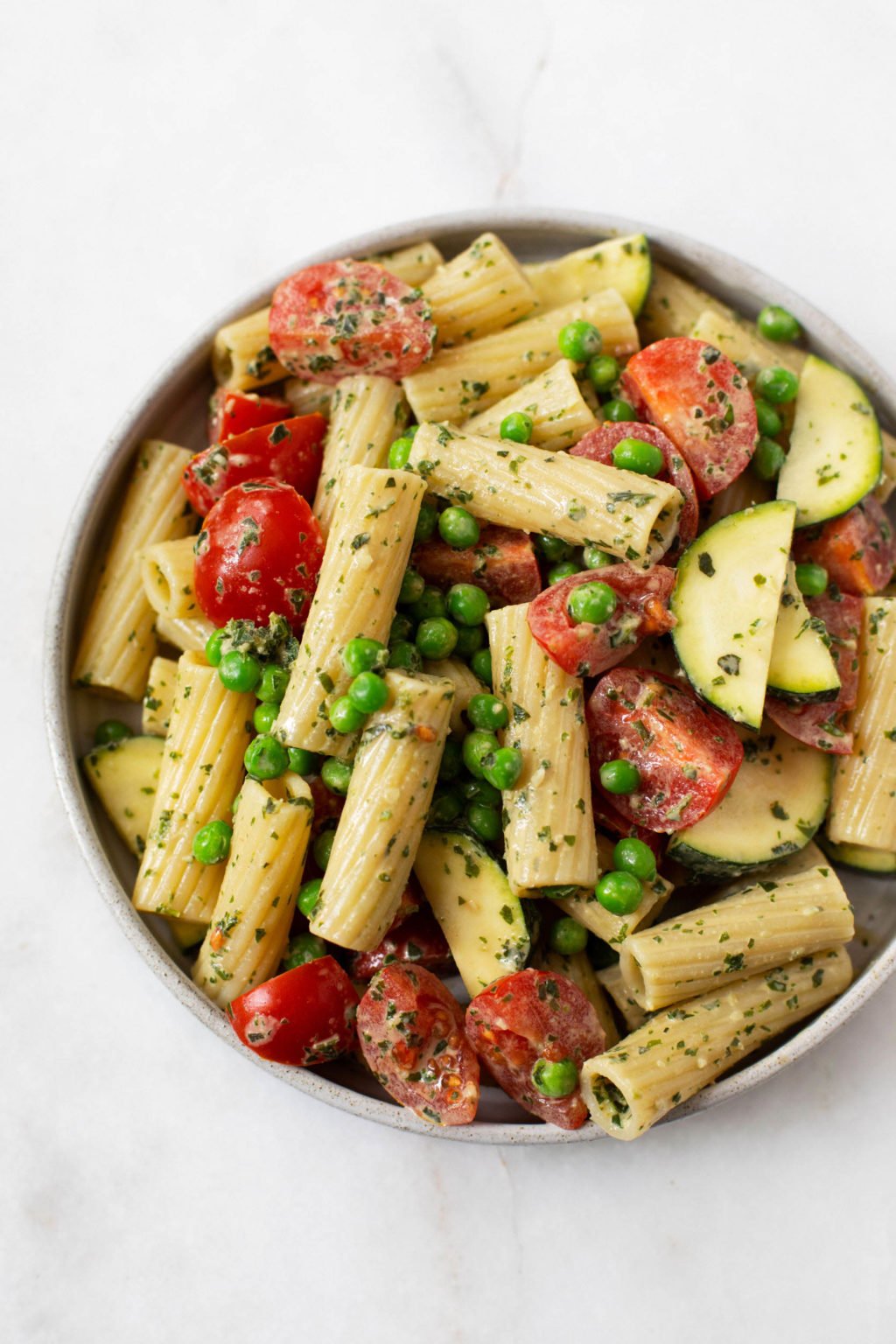 Tahini dressing can also be an all-purpose means of adding creaminess to food. I like it on pasta salad in particular. It also makes killer smashed beans, which I love to eat on toast.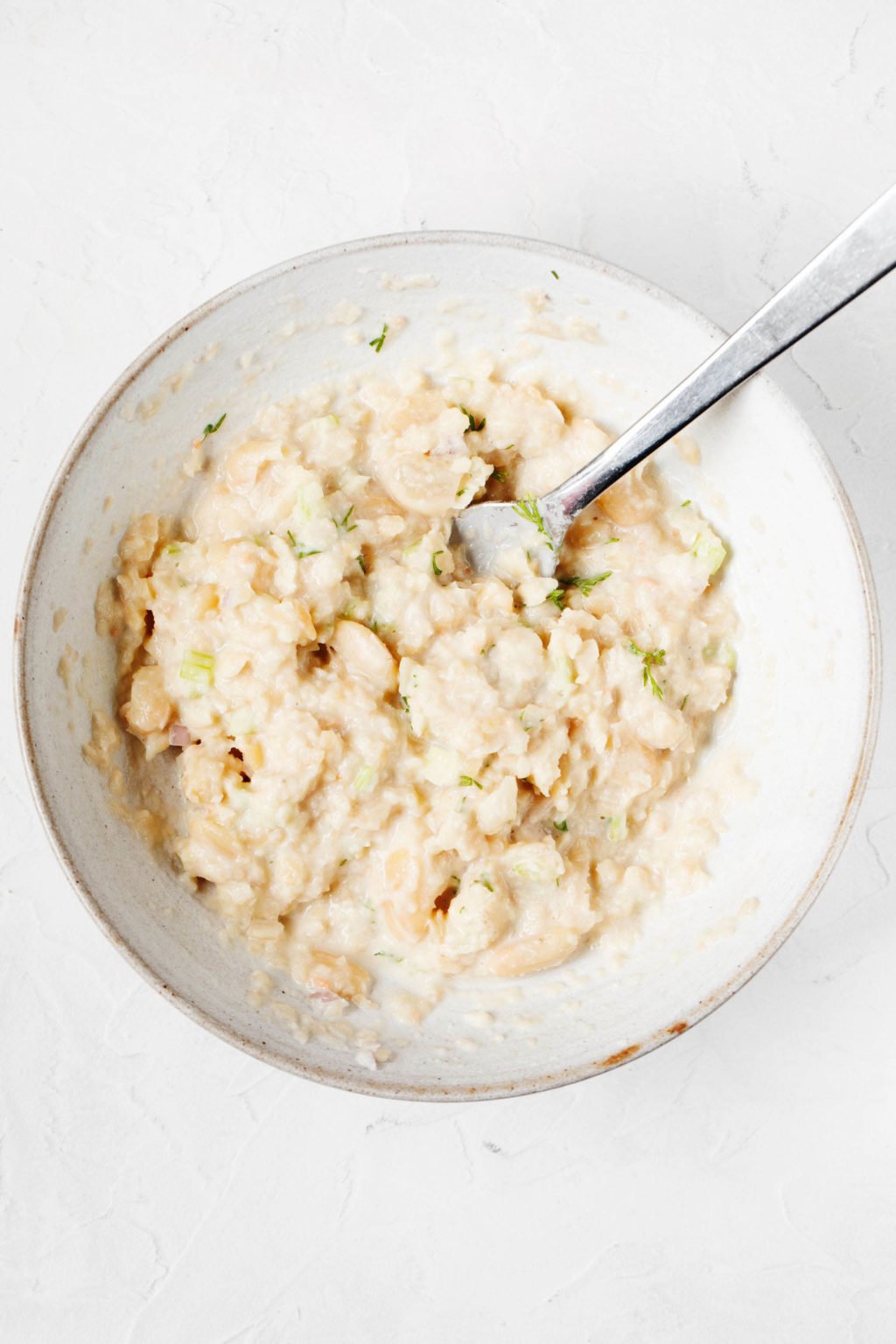 If any of these ideas appeals to you, then the Dijon lemon tahini dressing below can be your first step in exploring them, or other recipes like them.
Hope you'll find plenty of your own uses for it!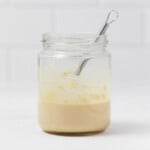 Place the tahini, lemon juice, mustard, onion powder, and sea salt into a liquid measuring cup and whisk to combine. The mixture will seize up a bit. Add the water, 2 tablespoons at a time, whisking as you go. Add enough water for a rich and creamy, yet pourable, dressing.

Store the dressing in an airtight container in the fridge for up to 5 days or freeze it for up to 8 weeks. 
If you've made one or two of my tahini dressings before, you'll find that this is a much more mustardy version. It's lively and zippy, in a good way. If you'd like to make it spicier, you can use an especially spicy Dijon mustard for your batch.
Tomorrow, I'll be sharing a bowl recipe that makes perfect use of the dressing. Stay tuned!
xo