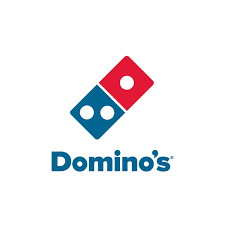 By Jeanne Yacoubou, MS
After careful analysis of the posted ingredient statements for all menu options on the Domino's Pizza
website, here are their vegan menu items.
Vegan crust at Domino's Pizza
The only vegan crust at Domino's is the thin crust dough.
All the others contain whey or honey.
As The VRG recently reported, the L-cysteine dough conditioner at Domino's is
microbial.
Which sauce at Domino's Pizza is vegan?
Domino's pizza sauce appears vegan. It contains sugar which
may have been processed through cow bone char.
The VRG asked Spencer Breidinger, Manager of Global
Product Quality and Regulatory Compliance – Supply Chain Services at Domino's
about its sugar and how it had been processed before arriving at Domino's. He
replied:
"Our sauce and seasoning
suppliers have confirmed that bone char is not used in the processing of the
sugar they source."
Vegan diners should note that the Hearty Marinara Sauce
contains butter and cheese.
Vegetarian patrons should be aware that the Spinach & Feta
Pizza is made with Alfredo sauce which contains beef enzymes.  
Is there a vegan cheese option at Domino's Pizza?
At this time, Domino's does not offer non-dairy cheese in the
United States.
The VRG asked Aubrey Yuzva, the Director of Menu and Product
Development at Domino's Pizza, if Domino's had ever trialed non-dairy cheese in
the past or had any plans to offer it in the future. Aubrey replied in November
2021 by email:
"We have not offered non-dairy
cheese in the United States before, but other regions have launched or tested
those types of offerings in the past. Unfortunately, I can't comment on future
plans around non-dairy cheese alternatives for confidentiality reasons."
Note: The VRG reported on Domino's Israel and its soy cheese debut in 2014.
The VRG followed up by asking where interested readers should
check for updates on any non-dairy cheese trials or launches at Domino's.
Aubrey responded:
"Any official announcements would largely be made via press
release, our website, social media pages, and TV advertising."
If you would like to see vegan cheese at Domino's, The VRG
encourages readers to contact the restaurant chain directly through their website
contact form and on social media. Express your wish to have a vegan cheese
option at Domino's. Be sure to specify your city and state to aid them in any
trials.
For information about other chains, see:
https://www.vrg.org/fastfoodinfo.php
For information about ingredients, see: https://www.vrg.org/ingredients/index.php
The contents of this posting, our website, and our other publications,
including Vegetarian Journal, are not intended to provide personal medical
advice. Medical advice should be obtained from a qualified health professional.
We often depend on product and ingredient information from company statements.
It is impossible to be 100% sure about a statement, info can change, people
have different views, and mistakes can be made. Please use your best judgment
about whether a product is suitable for you. To be sure, do further research or
confirmation on your own.