Posted on
November 01, 2021 by
The VRG Blog Editor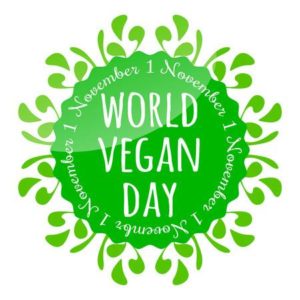 World Vegan Day is celebrated on November 1st
each year! World Vegan Day first occurred on November 1st, 1994 as a way of
commemorating the 50th anniversary of the United Kingdom Vegan Society and the
term Vegan. Consider treating a non-veggie friend or co-worker to a delicious
vegan meal today. This way you support vegan establishments while showing
others how wonderful vegan food can be.
Visit The Vegetarian Resource Group online guide to veggie
restaurants in the USA and Canada: https://www.vrg.org/restaurant/index.php