Powder-kissed and pretty, these Swedish Rye cookies are perfect for holiday cookie enthusiasts (or, anyone really!) after a not-too-sweet, shortbread-style butter cookie. I make them with a blend of rye and whole wheat pastry flours, and also break with tradition when it comes adding a secret ingredient. Because I love the taste of toasted rye bread slathered with cream cheese, I use a butter/cream cheese combination for the dough – instead of a butter-only dough.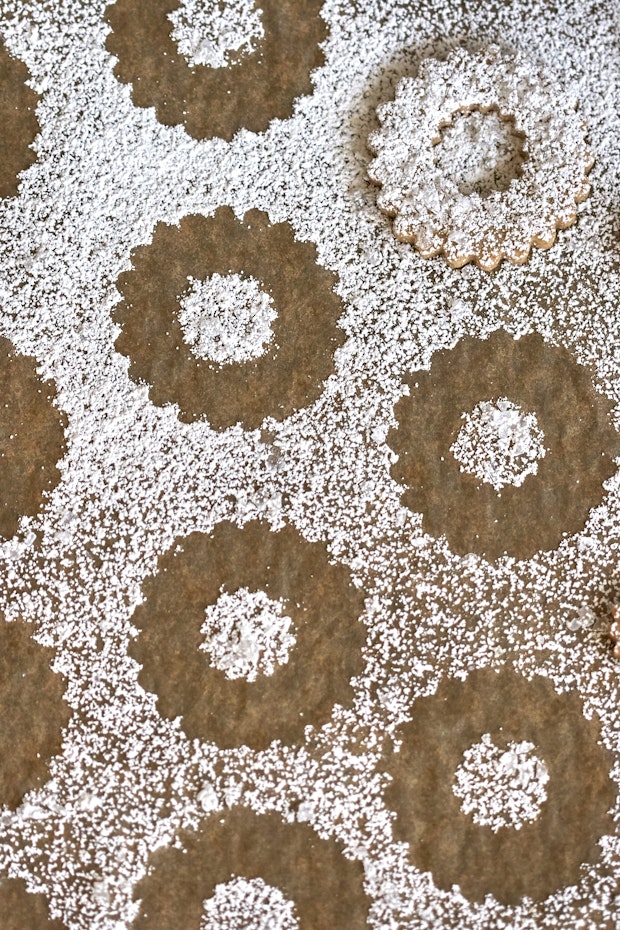 These cookies can be baked into all sorts of shapes although I do like to roll & stamp them. The dough is generally easy to work with and I've found that cutters from super small up to medium-large in size work really well.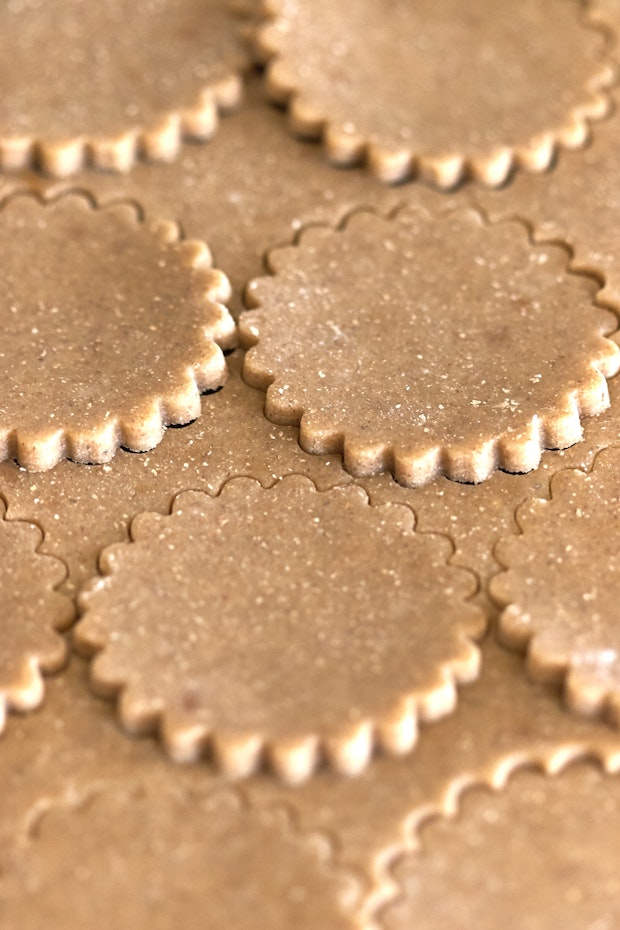 Other Ideas
I suspect you could experiment with other flours in place of the rye and expect good results – barley or oat flours might work well. I was also thinking about doing a savory version of this cookie with herbs and grated cheese in place of most/all of the sugar – turning it into a buttery rye cream-cheese herb cracker…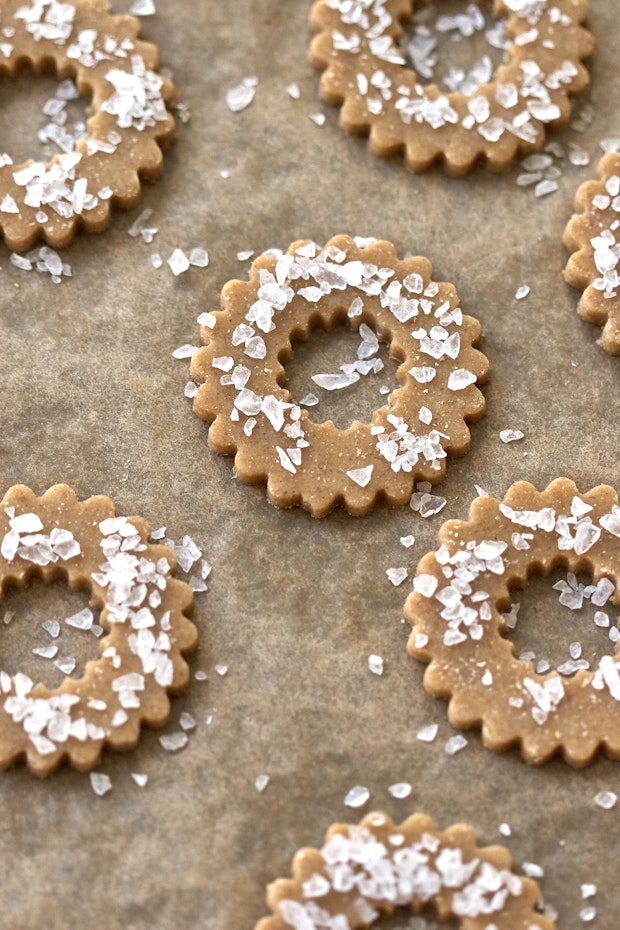 Variations
A number of you have commented over the years with successful variations on this recipe. I wanted to highlight a couple here with the hope that it might be helpful!
Can these be adapted to be vegan

? Truman notes, "I replaced the butter and cream cheese with earth balance vegan buttery stick and tofutti better than cream cheese. This made it a bit more heart healthy, and vegan as well." And along those lines, Keri adds, "I made the vegan version of these as well! They are delicious – I added some grated orange zest and ground anise seed, and they remind me of a less-crispy version of my grandma's pepperkaker."

KanelBulle spiced things up

, "I combined this with the gingerbread idea by adding spices – ginger, cloves, nutmeg and cinnamon – and using a dark sugar that is called "molasses sugar". It came out brilliantly (even if I don't have the cutters to make those rings)."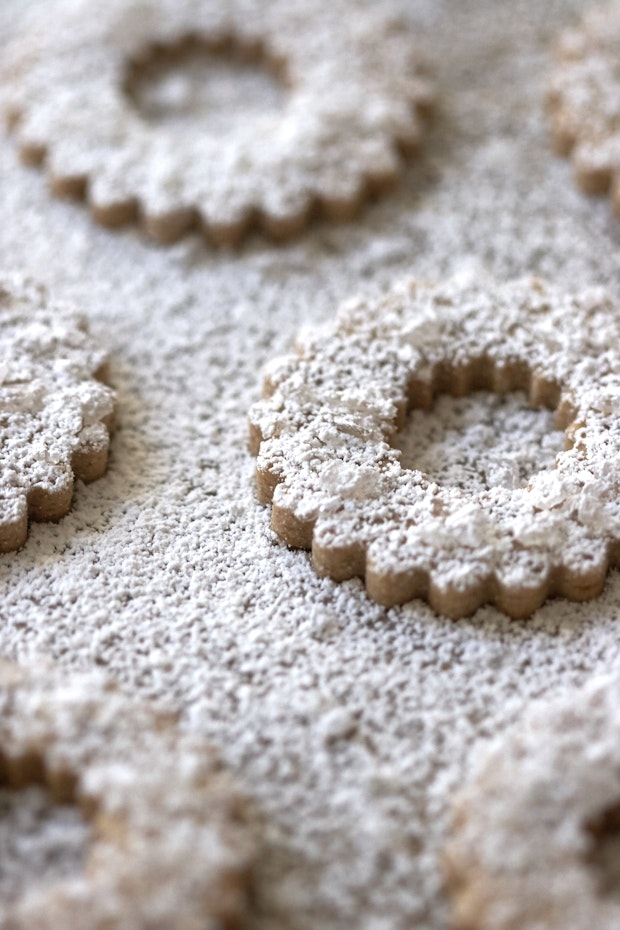 I like to make these cookies not just around the holidays, but throughout the rest of the year as well tbh. If you're here and on the lookout for holiday/ Christmas cookie recipes, I've compiled a bunch of favorites from past holidays into one place. Or, here if you're simply looking for more cookie recipe inspiration. I particularly love these chocolate puddle cookies, this shortbread, these special snickerdoodles, this millionaire's shortbread, and these triple ginger cookies.
Source link