What you see here is a fully loaded winter (or autumn!) galette. I started making it a few months back inspired by a recipe in Sarah Owens' masterful Sourdough book. Her whole-grain boosted sourdough crust caught my attention. I also didn't need convincing related to the garlic-spiked labneh slathered beneath summery toppings. I don't need to tell most of you, as I initially typed this, we were a long way from summer.

Sarah's galette was loaded with beautiful tomatoes, but by the time I spotted her recipe, tomatoes were long gone for the year. My tart needed to be more of a cold weather affair, and the delicata squash and shallots I had on hand seemed a natural evolution. I've baked this galette four or five times since, and it's omg-so-good. If you love savory tarts this is for you. And please don't sweat it if you don't maintain a sourdough starter, I'll note a couple alternative paths you can take down below.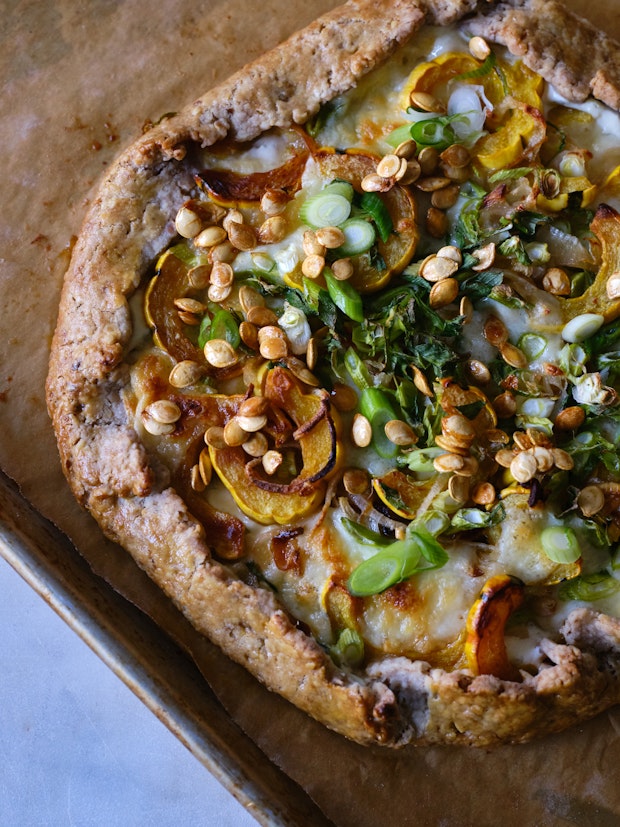 Make it Easy!
This galette is a bit of a project if you start from zero at late in the evening with dinner as your intention. Pre-make most of the components when you have a few minutes here or there in the days prior, and it will come together effortlessly when you're ready to bake the finale.
What Can you Do Ahead of Time?
You can make the dough for the crust and freeze or refrigerate. You can pre-make the yogurt spread in five minutes – total breeze. And if you roast the delicata and shallots the night before (or have them as a component of your meal that day) you can use the leftovers on the galette.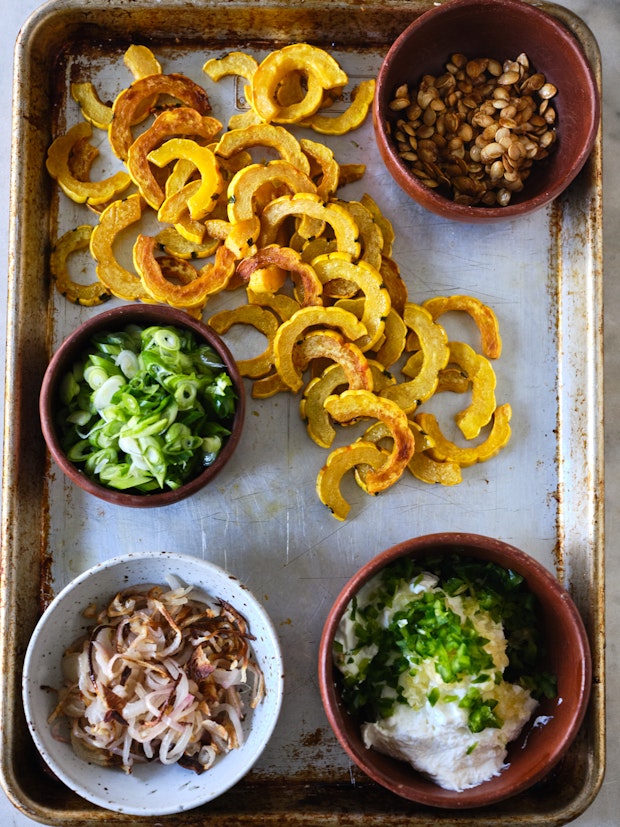 What If You Don't Have Sourdough Starter?
Here'a another tart crust I love – you can simply swap in this one. Alternately, you can follow the recipe below omitting the sourdough starter, and adding and extra 25g of ice water and 25g flour in its place. Adjust with a bit of extra water or flour depending on the feel of the dough. If you want to maintain your own sourdough starter, there are endless books, and tutorials on how to do that, or you might ask your local bakery if they could spare a bit of theirs instead of starting from scratch!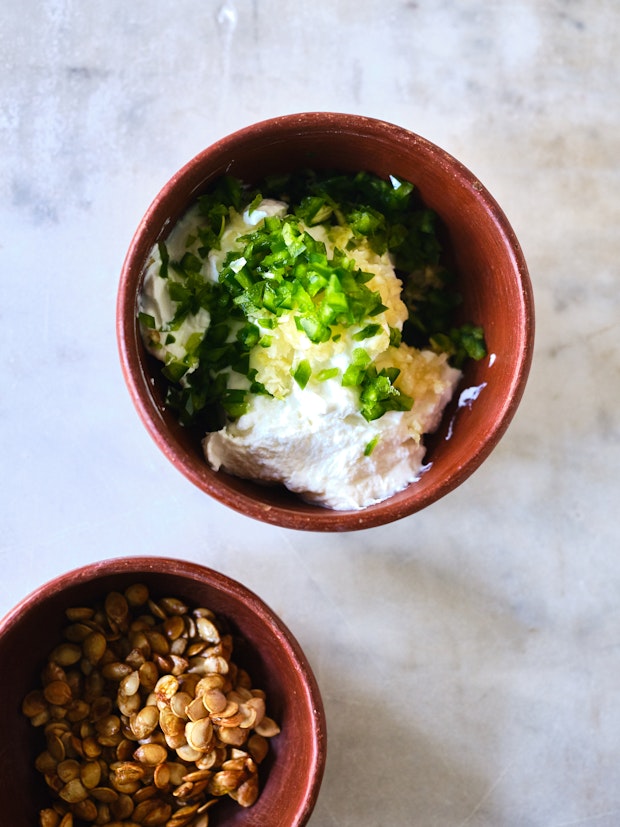 Kitchen Scales are the Best!
This recipe is written in weights (I meant to convert for volumes, but ran out time trying to pop off photos before it got dark! Apologies). If you bake a lot, I'm sure you've heard it before, a kitchen scale is a godsend. I love my Escali Primo, it costs roughly $20, and will last a long, long time. This tart dough has volume measurements if you are scale-less. Both are buttery, rich and crowd-pleasers.


Extra credit! I love the cute, tiny seeds inside delicata squash, you can see them pictured here. Pre-roast them tossed with a bit of olive oil in a hot oven, and then sprinkle them on everything from tarts and salads, pastas and pizzas. It's a bit of a pain to clean the gunk off them, but worth the extra effort.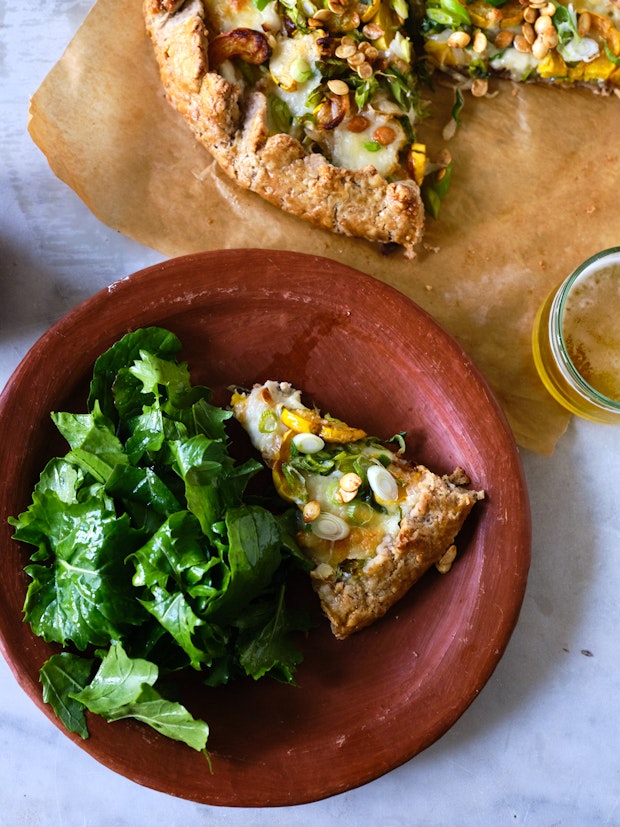 I hope you all like this one, I was so excited to see how many of you made stunning braided breads! Xo to Sarah for the inspiration!