If you've never made homemade pasta before, this is a great beet-boosted take on fettuccine. Fresh pasta is a lot less time-intensive than you might think (really!). You knead the dough by hand, and you cut the pasta dough into fettuccine noodles in one of two ways – by hand, or with a pasta machine. The pasta machine is more precise, but there is a lot of charm in hand-cut noodles – both are special.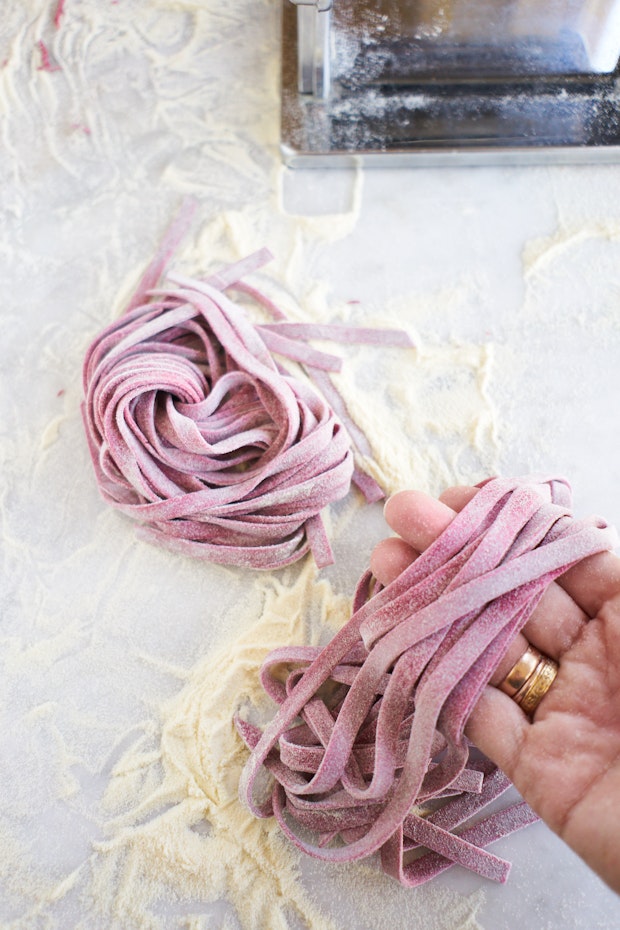 I love this beet juice-spiked fettuccine, the beets lend a beautiful pink color, and you can play around with how pale or saturated your noodles are by adding more or less beet juice. You can, of course, substitute other liquids, or use yellow (or orange) beets. If you have success with these noodles, use the recipe as a jumping off point for other flavors.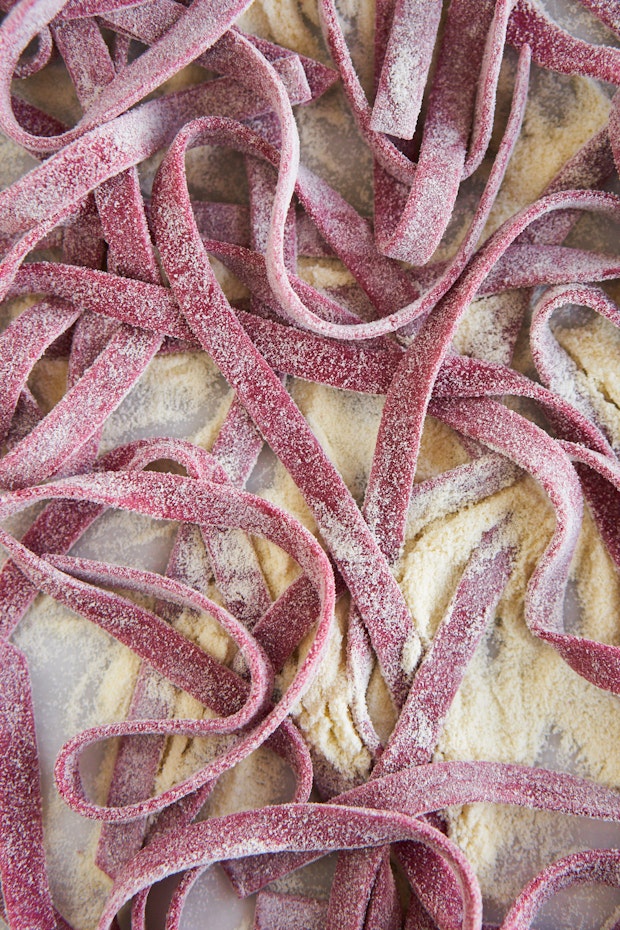 A couple of tips – don't skimp on the kneading time. You want a silky, even-textured dough before wrapping it, and then letting it rest (and hydrate) a bit.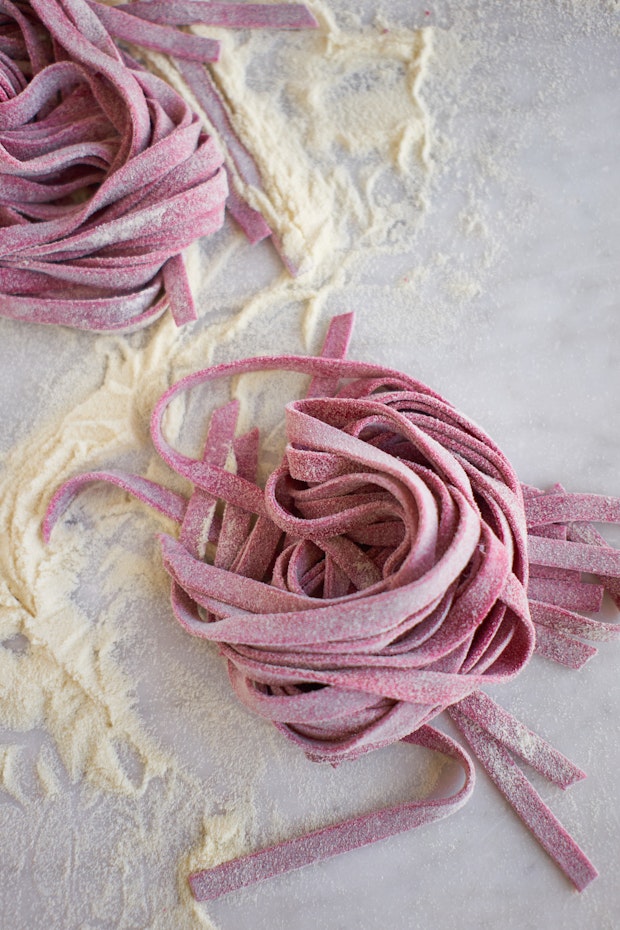 One detail to emphasize here, I call for semola flour here (different from semolina) – semola is fine, powdery and talc-like durum wheat, semolina is often coarser. I blend it with either whole wheat pastry flour, or finely ground rye flour here.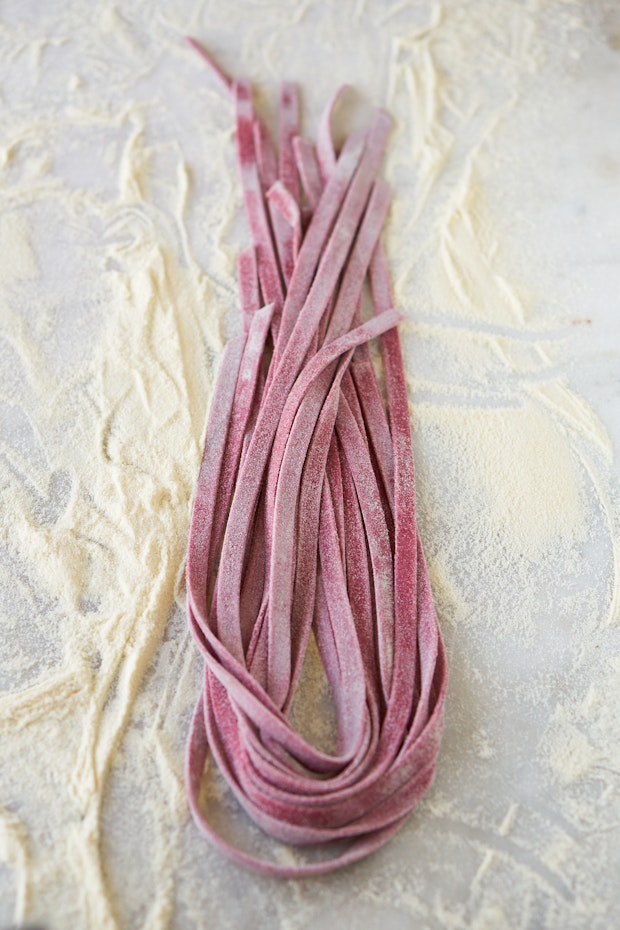 You can enjoy the noodles in endless ways. They are beautiful in a simple broth with herbs. We had them for lunch topped with lots of sautéed mushrooms, a splash of cashew milk, poppy seeds, scallions, toasted walnuts, and a big squeeze of lemon.