This is the Middle Eastern Millionaire's Shortbread from Yotam Ottolenghi and Helen Goh's Sweet, and it's incredible. Millionaire's shortbread is traditionally made by layering shortbread, caramel, and chocolate. It's often shockingly sweet, and overly rich – even by dessert standards. This is different. Imagine a crisp, shortbread base spread thick with a creamy tahini-halva blend, finished with glossy tahini caramel. It's brilliant, and a thin slice makes for the perfect treat.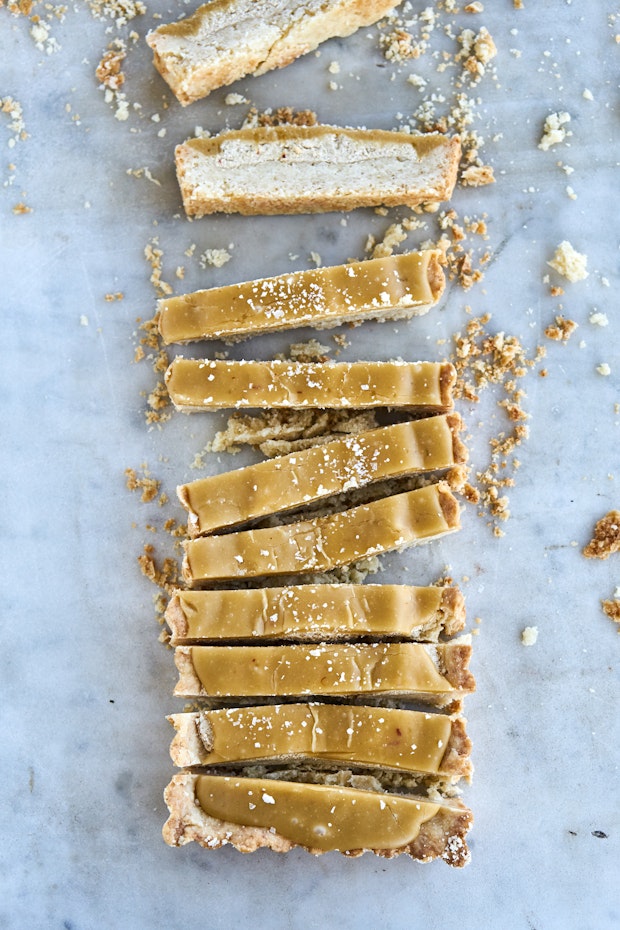 A Sourcing Tip
The trickiest part of this recipe is sourcing the halva. There are a couple grocers who stock big slabs of halva here in San Francisco, and you can purchase it by the pound. Call around if you're stumped, and check Middle Eastern markets. Even if they don't have it, they might be able to point you in the right direction.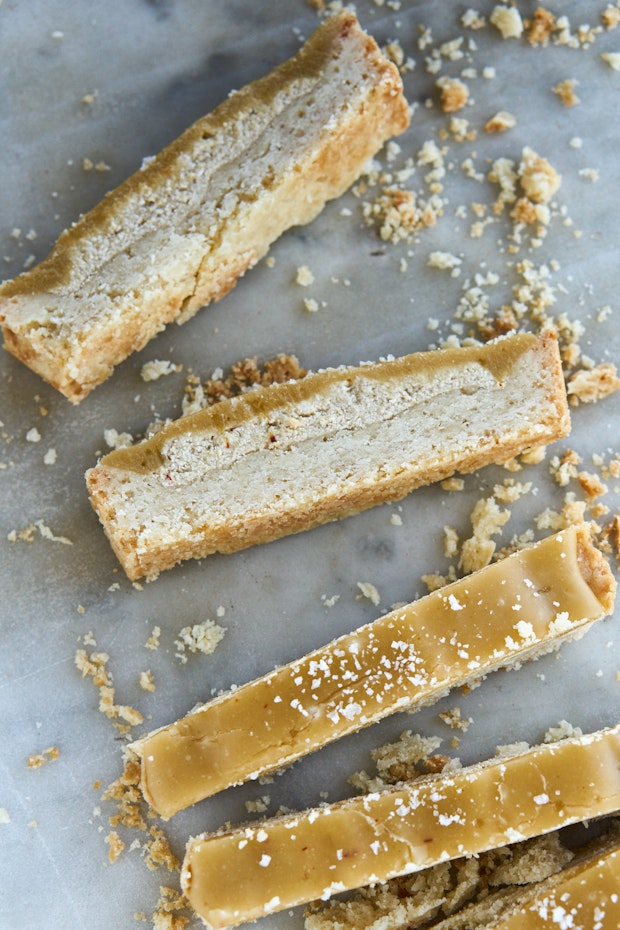 Millionaire's Shortbread Components
One of the great things about this recipe is the components. You can make them in stages. For example, you can bake the shortbread crust a few days in advance, if you like. The spread comes together in a flash, so it's less of a consideration. And then you can make the tahini caramel when you're ready. When finished, you can keep the bars, refrigerated, for up to a week.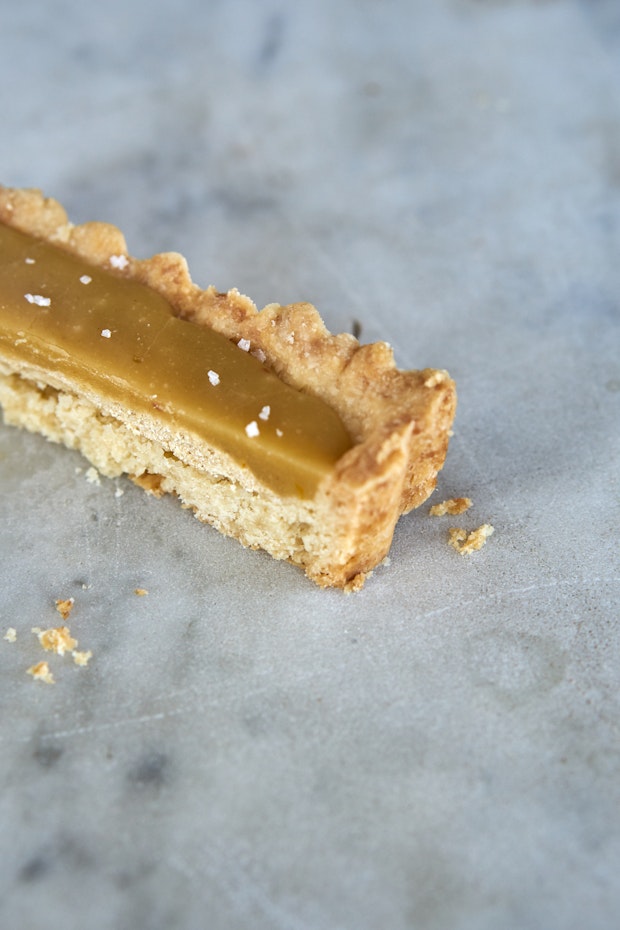 Play around with pan shapes, and the like. Individual, tiny versions of millionaire's shortbread are definitely on my list to try. And I can imagine baking in a round tart pan, slicing thin wedges instead of bars. 
Source link