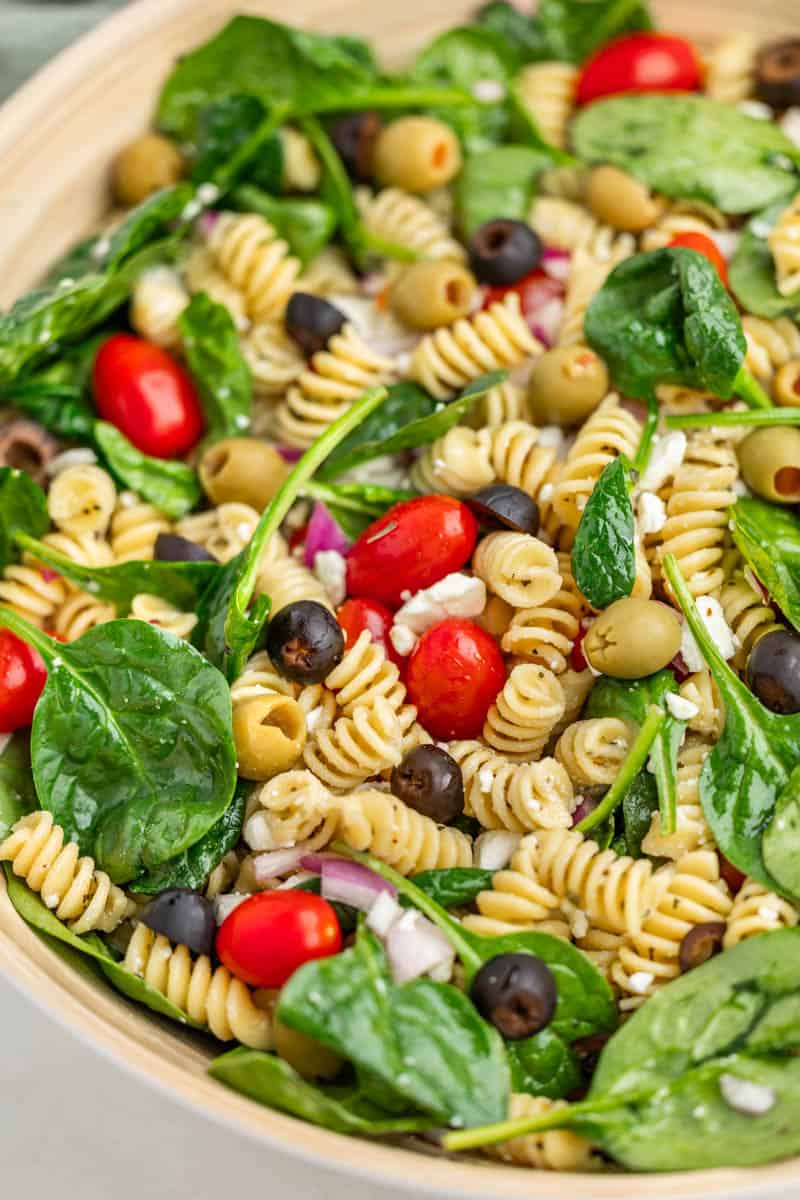 Discover the rich and zesty essence of Mediterranean cuisine in a bowl, effortlessly made in your kitchen.
The Mediterranean region, known for its beautiful landscapes and rich history, also boasts some of the world's most flavorful and wholesome dishes. A prime example is the Mediterranean pasta salad – a vibrant ensemble of ingredients that captures the essence of sun, sea, and fresh produce. Whether you're looking to impress guests, whip up a quick meal, or simply want to indulge in something light and tasty, this pasta salad is your go-to dish.
Frequently Asked Questions
Can I use any type of pasta?
While rotini pasta is commonly used due to its spiral shape which holds onto the dressing well, you can substitute it with other types like penne, fusilli, or farfalle.
What if I don't like olives?
The beauty of this salad is its versatility. Feel free to omit or replace olives with ingredients like capers or sun-dried tomatoes.
Can I add protein to this pasta salad?
Absolutely! Grilled chicken, tuna, or chickpeas can be added for an extra protein boost.
Can I make this pasta salad gluten free?
Of course! Swap out the standard rotini with your favorite gluten-free pasta.
How can I make this dish vegan?
Simply skip the feta cheese and use a plant-based dressing.
Substitutions
Black Olives: Substitute with capers or sun-dried tomatoes.
White Wine Vinegar: Apple cider vinegar or red wine vinegar can be used.
Feta Cheese: Ricotta or goat cheese makes a creamy alternative.
Taste Adjustments
Achieving the perfect taste is all about balance. If your salad turns out too tangy, consider adding a touch more honey. On the flip side, if it's leaning towards the sweeter side, a dash more lemon juice or white wine vinegar could offer the right zest.
Tips From the Chef
To ensure pasta doesn't stick, stir occasionally while boiling and rinse with cold water after draining.
For best flavor absorption, allow the dressed pasta salad to sit for at least an hour before serving.
Fresh herbs, like basil, elevate the dish. When possible, opt for fresh over dried.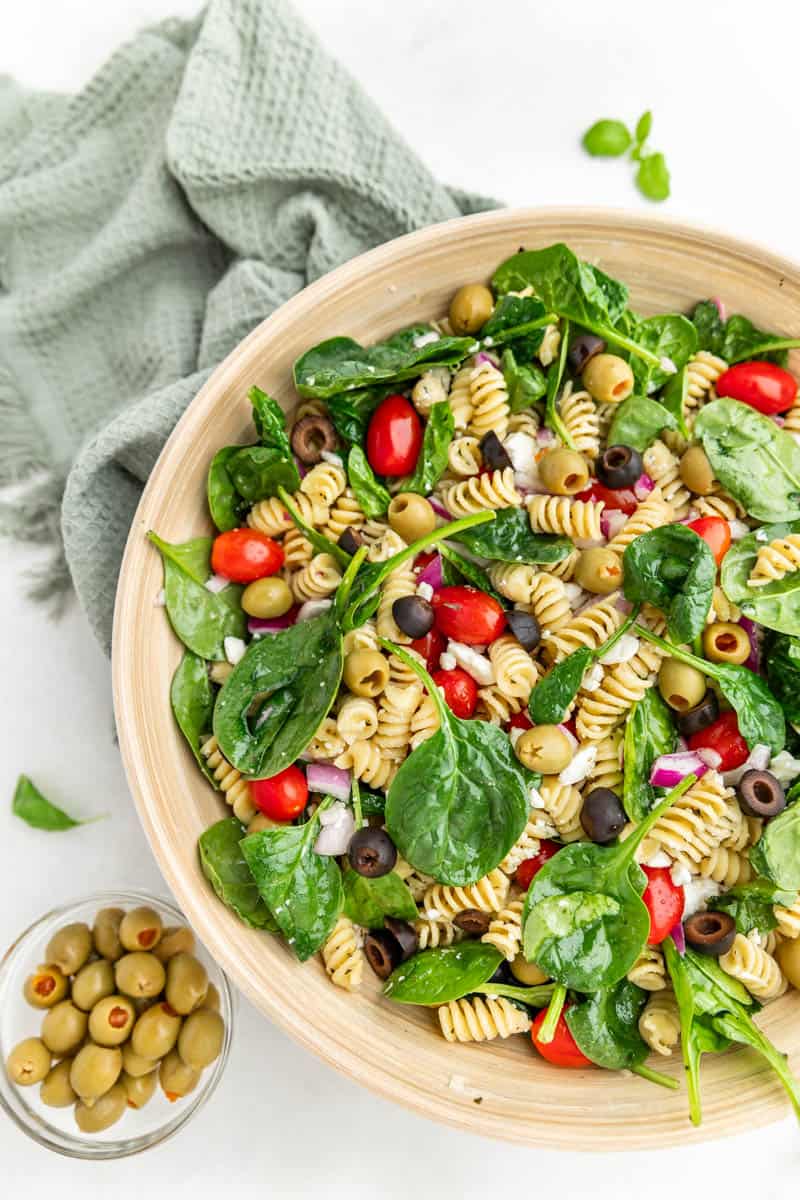 Storage Instructions
If you have leftovers, store the pasta salad in an airtight container in the refrigerator for up to 3 days. This dish is best served cold.
Eat Your (pasta) Salad