You're looking at one of my favorite winter salads and if you feel up for shredding a few ingredients, it won't disappoint. It's the most wintery of kale salads – an especially good one. Buckle up for a hearty, filling, and nutritious salad that happily makes a meal on its own. It also plays nice with others and is brilliant over a bed of pasta, or platter of roasted vegetables, or a grain bowl.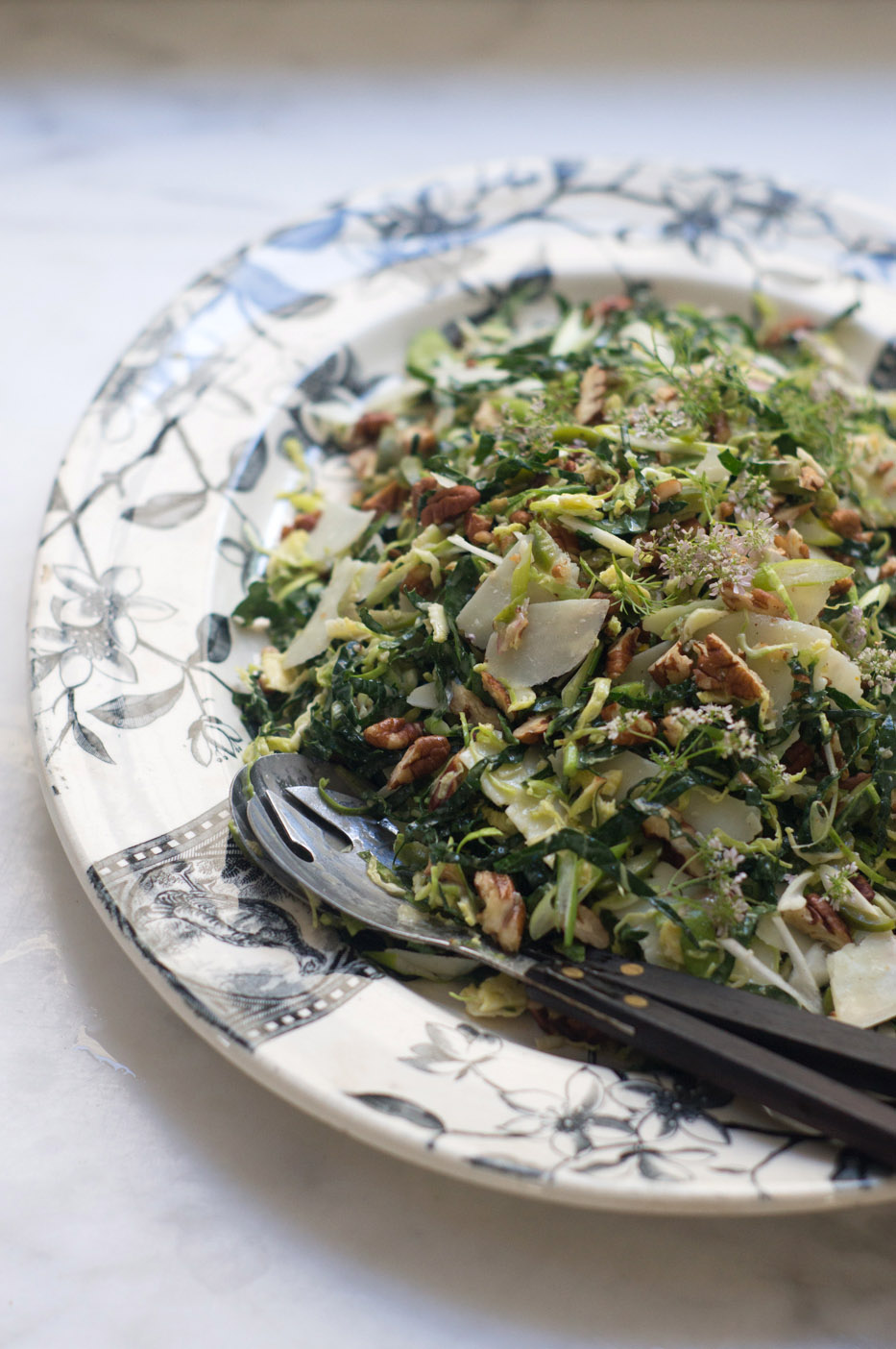 The salad is easy enough, without being obvious or predictable. It builds on a base of finely shredded lacinato kale to which and abundance of toasted pecans, pecorino cheese, and shredded Brussels sprouts are added. Don't skimp. A strong lemon-tahini dressing is leveraged to brighten things up and take the raw edge off of the kale.
The key here is your knife work. For this salad to really pop, really shred the kale and Brussels sprouts and green onions finely, delicately. It's leads a feathery texture that makes all the different in a robust salad like this one.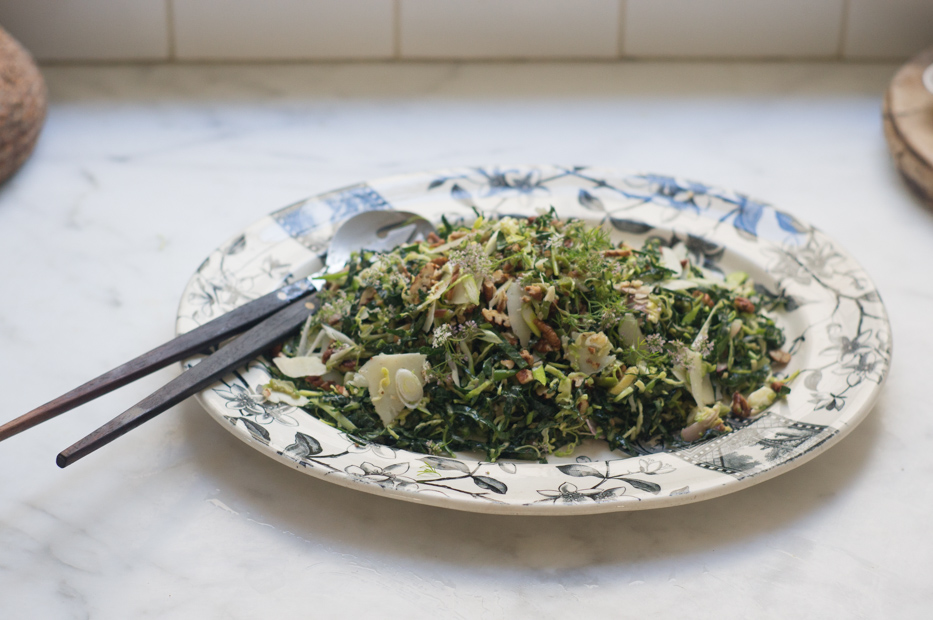 Variations
I tend to make this salad the way it is written below. The combination of pecans, green olives, and pecorino is a winner in my book. But walnuts are great too if that is what you have on hand. If you have celery, I like to add it as well. Again, sliced whisper thin. A finishing kiss of lemon zest from the lemon you used to make the dressing is nice as well.
There is no shortage of kale recipes on the site, so have a look around. On the salad front, I love this Genius Kale Salad from the Food52 Genius Recipes Cookbook. This Salad Booster is fun, and this Kale Market Salad (xo Ragazza!) is such a fave. Also! Don't miss Bryant Terry's Amazing Green Rice.