Classic cocktail enthusiasts might want to look away. This is my take on the Dark n' Stormy cocktail from Bermuda (which is a trademarked mix of Gosling's rum, and spicy ginger beer). I like a Dark n' Stormy – they're invigorating, easy drinking, simple to make, and equally tasty on a beach or in an urban bar. I like them in summer, and I like them right now.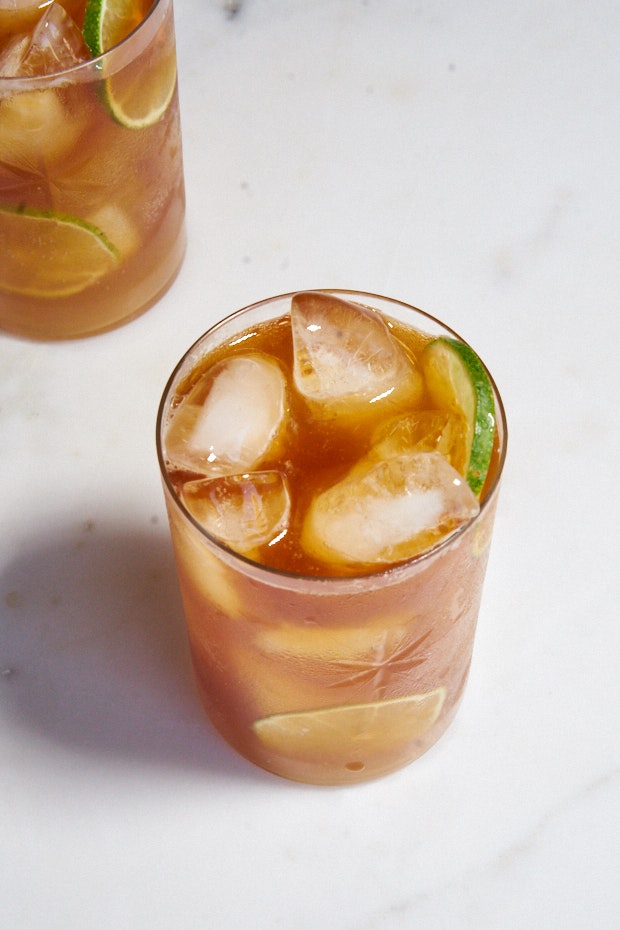 My Little Tweak
Some while back I stopped using ginger beer, and switched to kombucha. And not just any kombucha, I now make them with the spiciest ginger kombucha I can find, bonus points if I can find the ginger-cayenne variety. So incredibly tasty. To make the drink, you take a splash of dark, flavorful rum, and top it off with kombucha (or ginger beer if you want to play it straight). At any rate, I thought it'd be a great Halloween cocktail for you to try – because, well, the name. But also, because it's a cocktail everyone loves!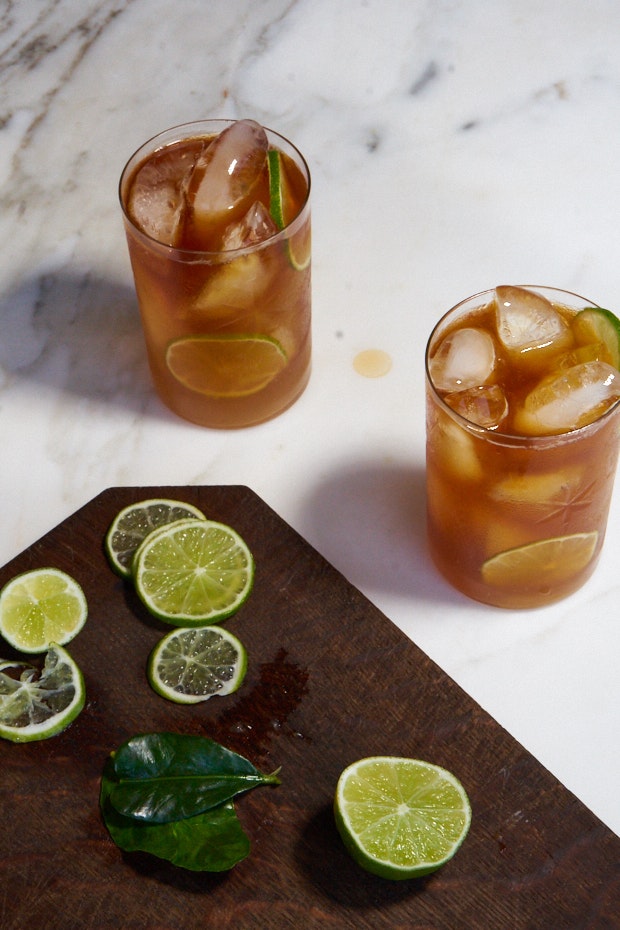 A Variation
I'll throw one optional wildcard in here, only because we have a prolific makrut lime tree. You can infuse the rum with a couple of lime leaves (for five minutes or so), and it perfumes the rum subtly. A lot of bartenders serve Dark n' Stormy cocktails with a brightening splash of fresh lime juice. This adds another layer. So, to do this version, infuse the rum and then proceed with the recipe as written.