This incredible tortellini soup has become a staple in our cooking, let me tell you how it started. I installed the Dr. Greger's Daily Dozen app on my phone last year, and it was a real eye opener for a few reasons. The app is actually just a simple checklist of ingredients to incorporate in your daily diet – ideally, every day. Beans, berries, spices, nuts, greens, etc. It's actually not simple. The thing that struck me immediately is the way you need to make every meal (and snack) count if you want to check all the boxes. I found that I needed to have more of a plan than my usual "free-style" approach, as well as an evolved arsenal of go-to recipes. So! The first thing I started doing was incorporating meals that were delicious, satisfying, one-bowl "box-checkers", like this soup.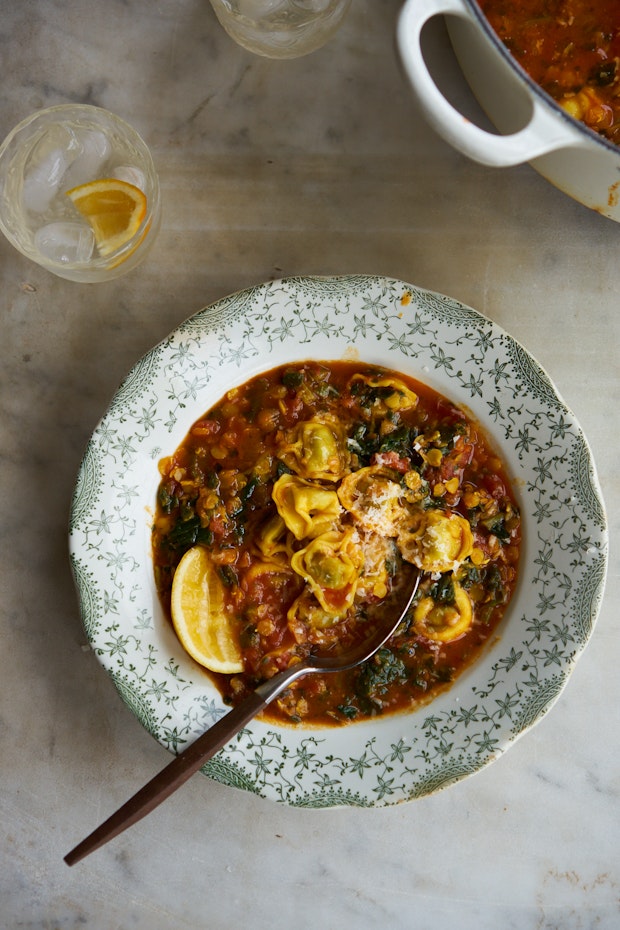 Tortellini Soup: The Details
This is a fortifying lentil and tomato-based stew, dotted with plump, tender dumplings, spiked with a range of spices, and boosted with plenty of spinach. It's so delicious, and simple, week-night friendly, and great for leftovers. Also, no shame in using frozen spinach, here. It cuts the already minimal prep time here down to near nothing. Same goes for using pre-made tortellini. Enjoy!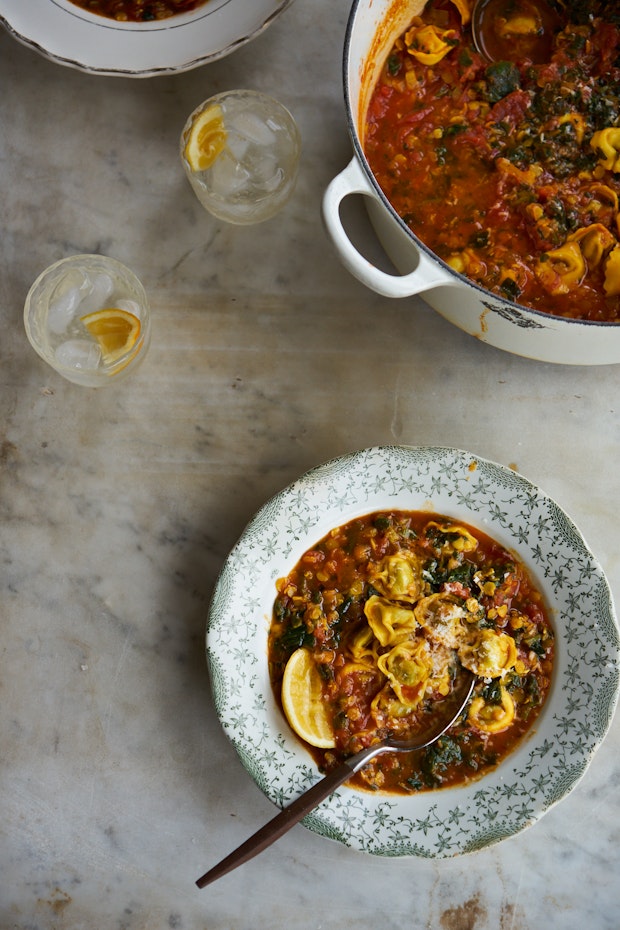 There are a bunch of other whole food plant-based "box checker" recipes here as well, and throughout the archives. If you're interested in a vegan version of this recipe simply skip the grated cheese or use one of the increasingly good vegan cheeses now available, and purchase an appropriate tortellini.