Offering up a couple homemade party dips at your next gathering is the way to go. It's one of those little details people appreciate. Dips typically don't take much extra effort, and, made with love and good ingredients, they're exponentially better than store-bought versions. Below you'll find a collection of A+ party dips, spreads, and smears to try. They are wide ranging, flavor-packed, and a welcome addition to any gathering. Enjoy! – h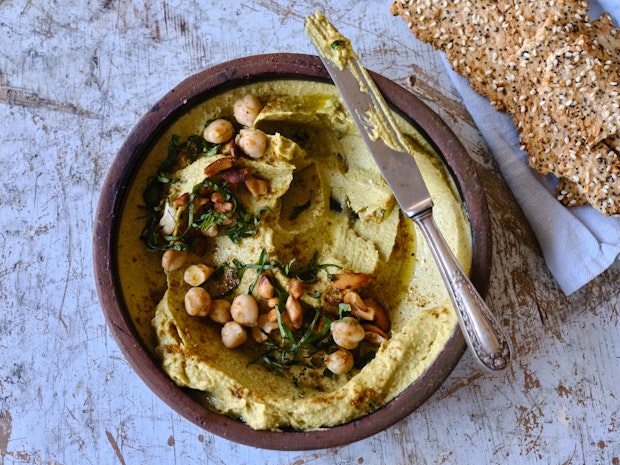 1. Peace Love & Energy Dip – If you can imagine an updated version of the virtuous hippie spreads found for decades in California grocery co-ops and farmers' markets — that's what I was going for here. The base is a trifecta of creamy ripe avocado, nuts (cashews or almonds), and chickpeas. Citrus juice kicks in with acidity from orange and lime. And I raided the spice drawer after that – cayenne, curry powder, and ginger all play for keeps here.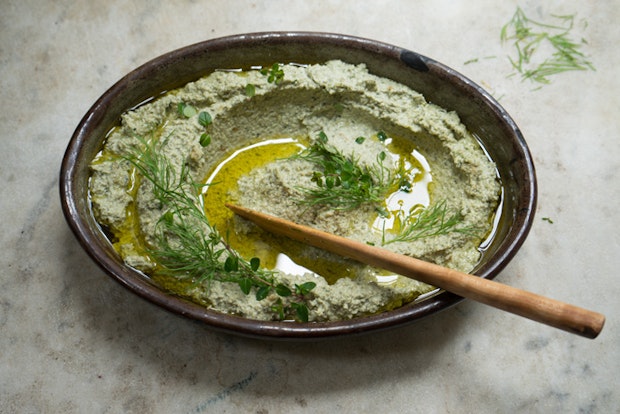 2. Seed Pâté – Make this seed pâté that can be spread or smeared deliciously across just about anything. The base is made of seeds that have been soaked for a stretch and then blended into a creamy, full-bodied puree. In this instance I've worked in fresh herbs and garlic, but it's not hard to imagine many different ways to approach the base. Finish seed pâté with a bit of miso – for flavor, seasoning, and easy nutritional boost.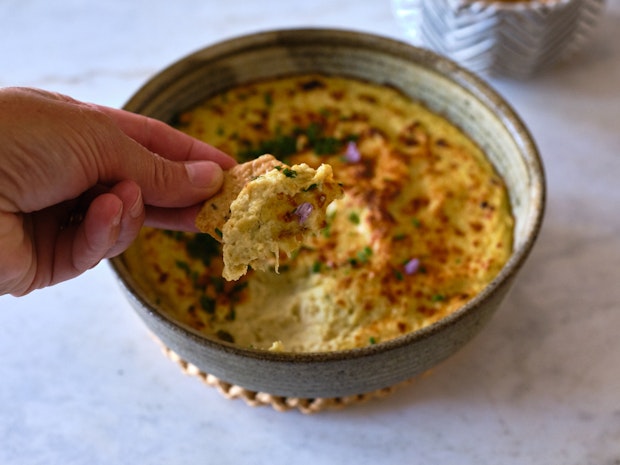 3. Baked Artichoke Dip – This simple artichoke dip hits all the crowd-pleasing notes of the classic version, but cuts way back on the mayo-bomb aspect. And guess what? No-one can tell the difference. I still use a bit of mayo, but incorporate some silken tofu and greek yogurt.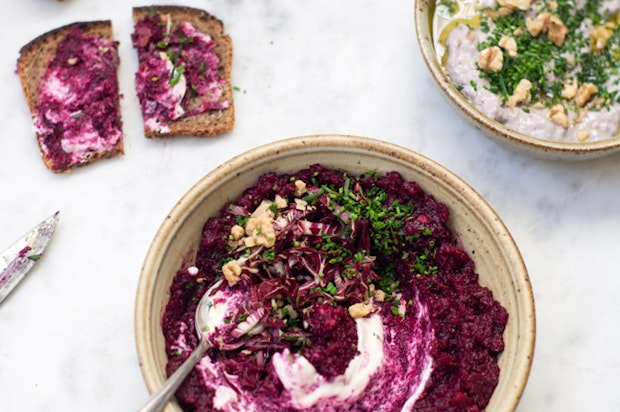 4. Vibrant Beet Caviar – The color alone makes this a show-stopper. Perfect for slathering, here the sweet earthiness of roasted beets accented with toasted walnuts, chives, dates, and a swirl of creme fraiche.


5. Mung Bean Dip – To get the smoothest, creamiest bean dip you can imagine, use mung beans. They work beautifully accented with shallot oil and chives in this hummus-inspired spread.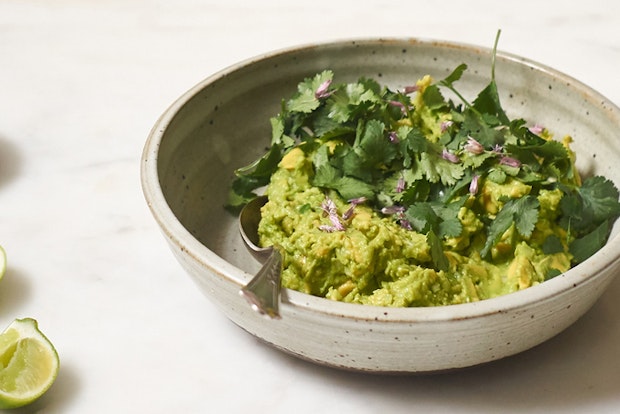 6. Guacamole – If pressed, I could tell you how to make good guacamole in one sentence. But to make great guacamole, it's the little decisions going between those commas that make all the difference. This post talks through all the details.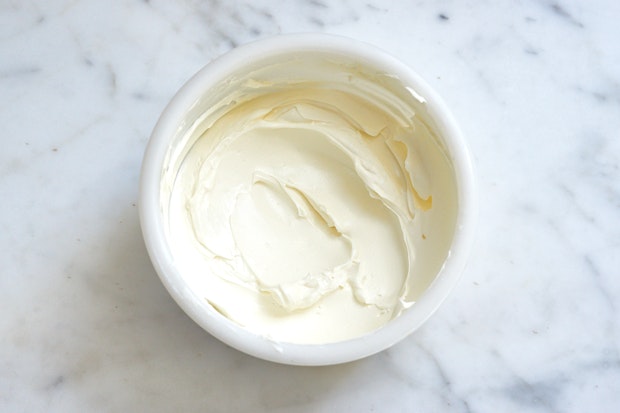 7. Labneh – Homemade labneh is special. It's simple, special, and wildly adaptable. It is gorgeous in it's own right, but also a receptive canvas for all manner of drizzles, herbs, swirls, and seasonings. Here's how to set a great foundation.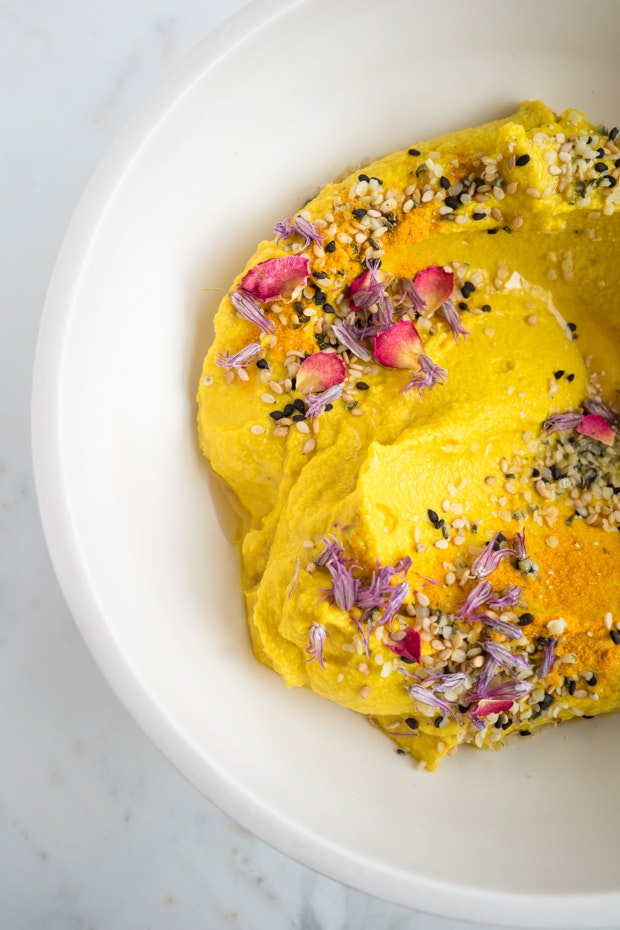 8. Golden Beet Hummus – Billowy and smooth, this is a boosted hummus for everyday, all-day, with golden beets, turmeric, and chickpeas.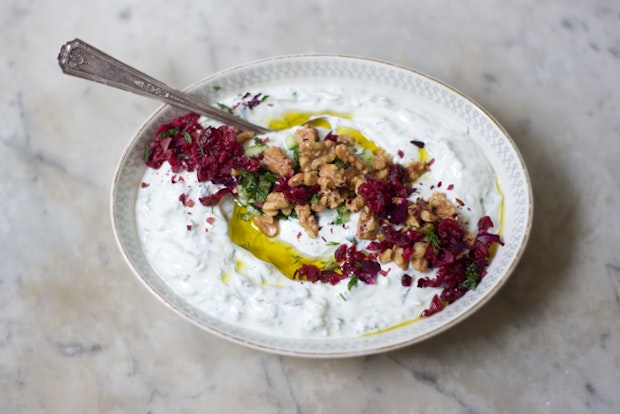 9. Mast-o-Khiar – My take on the Iranian preparation of Mast-o-Khiar (yogurt and cucumber). I use lots of fresh herbs, dried rose petals, toasted walnuts and a pop of added color and tartness from dried cranberries.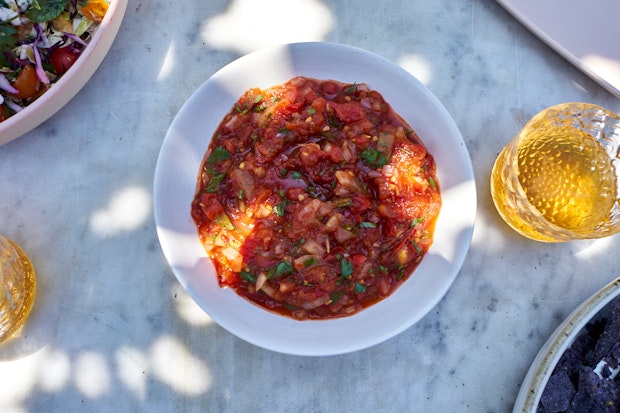 10. Roasted Tomato Salsa – I love this salsa recipe. While it appears deceptively average, it actually delivers electric flavor with each bite. This recipe delivers a deliciously vibrant, earthy, and slightly smoky-tasting salsa. The deep, caramelized flavors of roasted tomatoes and onions alongside the smokiness of the chipotles make for a richly beautiful and balanced combination.
Source link